Equestrian Voices Creative Writing Contest
The writing contest is now closed. Results will be announced in early 2019. Thank you for your interest!

The Equestrian Voices Creative Writing Contest is sponsored by The Plaid Horse, and promotes fine, literary prose involving horses and the equestrian experience. This contest is open to writers of fiction and non-fiction, regardless of any previous publications, and awards three prizes:

The Plaid Horse Prize in Fiction - $1,000
The Constance Wickes Prize in Creative Nonfiction - $1,000
The Piper J. Klemm Emerging Authors Prize * - $500

The 2018 contest will be judged by The Plaid Horse editorial board and contributing writers. Works judged on quality of language, originality, level of engagement with the reader and interpretation of the award's theme – the connection between horses and humans.
The winning story, essay and emerging authors piece will be published in a 2018-2019 edition of The Plaid Horse magazine. Each winner will receive a cash prize and copies of the issue in which their work appears.

All entries will be considered for publication in The Plaid Horse magazine or online publication.
All works must have an equestrian theme or include horses in some way.
Contributing/staff writers affiliated with The Plaid Horse are not eligible to submit.
* The Emerging Authors Prize is limited to scholastic writers under the age of 24 who are currently enrolled in high school or college.
Writers may submit for multiple prizes if they are eligible.
The contest opens August 1st, 2018 at noon EST and closes on October 15th, 2018 at noon EST. Winners will be announced in early January 2019.

All submissions must be under 5,000 words.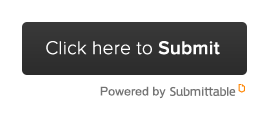 Submit one entry per prize via Submittable.
No entries via e-mail or mail will be considered.
Submitted work must be original and previously unpublished in any form (Online publications/journals are considered published.)
International submissions welcome, but all works must be written in English.
Entry to the contest requires a $20 fee, which includes a year's subscription to The Plaid Horse magazine.
All work must be submitted in Times New Roman, double-spaced with 1" margins.
Include page numbers in the top right corner.
Include a title page with your address, phone number, e-mail address and the title of your submission.
Submitted documents should not contain any illustrations/photographs.
By submitting your work, you grant The Plaid Horse first North American print and electronic publication rights and guarantee that the submission is your own, original writing. All rights return to the author after publication.
If the work is re-published at a later date, we request a notice that it first appeared in The Plaid Horse
The Plaid Horse will mark all contest entries as "ACCEPTED." After the submission deadline when winners are announced, non-winning entries may be considered for general publication.