The World Equestrian Center's Fall Classic show series, featuring five weeks of NSBA sanctioned hunter/jumper competition continued with Derby Friday feature competition. The expansive R+L Arena played host to both the $20,000 WEC Hunter Derby 3' Open and the $20,000 WEC Hunter Derby 3' Non-Pro. 
The classes featured courses designed by Bobby Murphy of Lexington, Kentucky, and included extravagantly decorated fences that closely mimicked Ohio's outdoor classic fall season. Unique obstacles were incorporated into the course including natural corn-stalk jumps and a charming ferris wheel bound with fall foliage. Bright orange pumpkins were in abundance all througout the course.
The $20,000 WEC Hunter Derby 3' Open saw 13 entries vie for top honors over the course that included four high option fences. Competitors earned scores in the high 80s and low 90s, but it was Morgan Ward and Morlynn Farm's Playmaker (Cassini 1 x Gipsy Lady 11) an 11-year-old Holsteiner gelding who captured first place with two breathtaking rounds.
The pair received a 90 in their first trip on the course, but it was their return in the handy round that wowed judges – earning an outstanding score of 91.5. This took them to the top with a combined score of 181.5 to win the class.
"The first round was really nice – it was flowing but it also got a little technical because of all of the singles in the beginning," Ward said. "The jumps are always beautiful at WEC, so it is nice to show our horses here. The designer gave us a few options in the handy round, but many people didn't take them. On one horse I was able to do two nice inside turns, but on the horse that I won with, Playmaker, I was more cautious. Overall, the course was well done and it rode fantastic."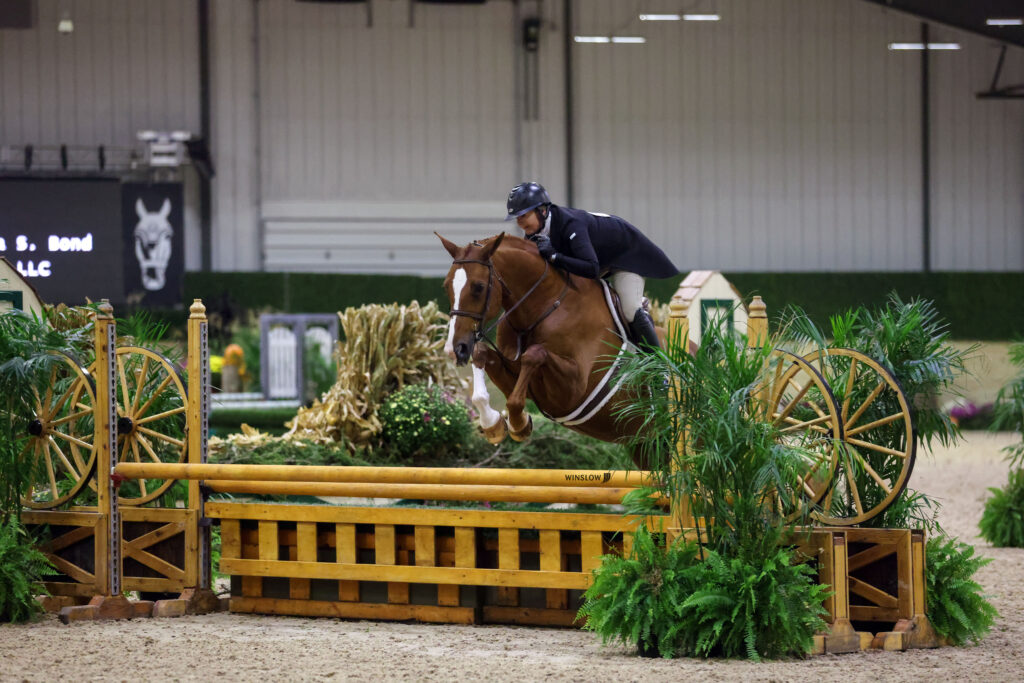 Just 2.5 points behind first place, was Belynda Bond of Pilot Point, TX  and Gesture LLC's Norderney, a 16-year-old chestnut Hanoverian. Bond and Norderney delivered a stylish first round, earning them a respectable score of 89. In round, two the pair earned a 90, for a combined score of 179 to take second place.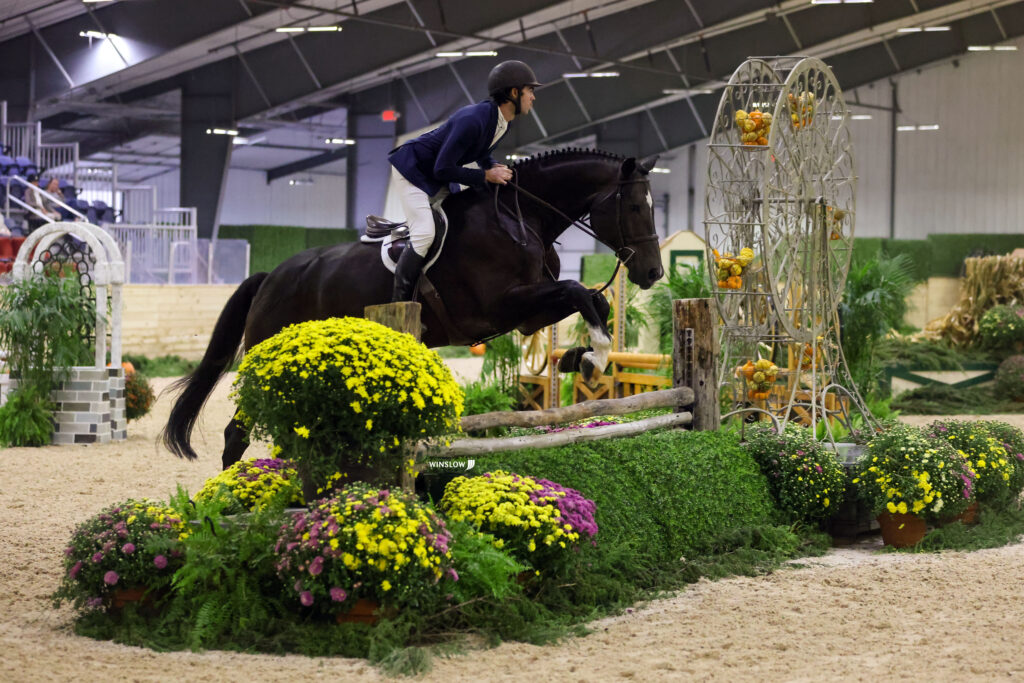 Rounding out the top three with top scores was Ryan Genn and Dante's Inferno (Diardo), riding for Wilhelm Genn, of Rheinland Farm, Lebanon, OH. This duo earned a total score of 177, receiving an 87 in the first round, followed by a 90 in the handy round. 
Ellen Toon & Gabriel Top the $20,000 WEC Hunter Derby 3′ – Non Pro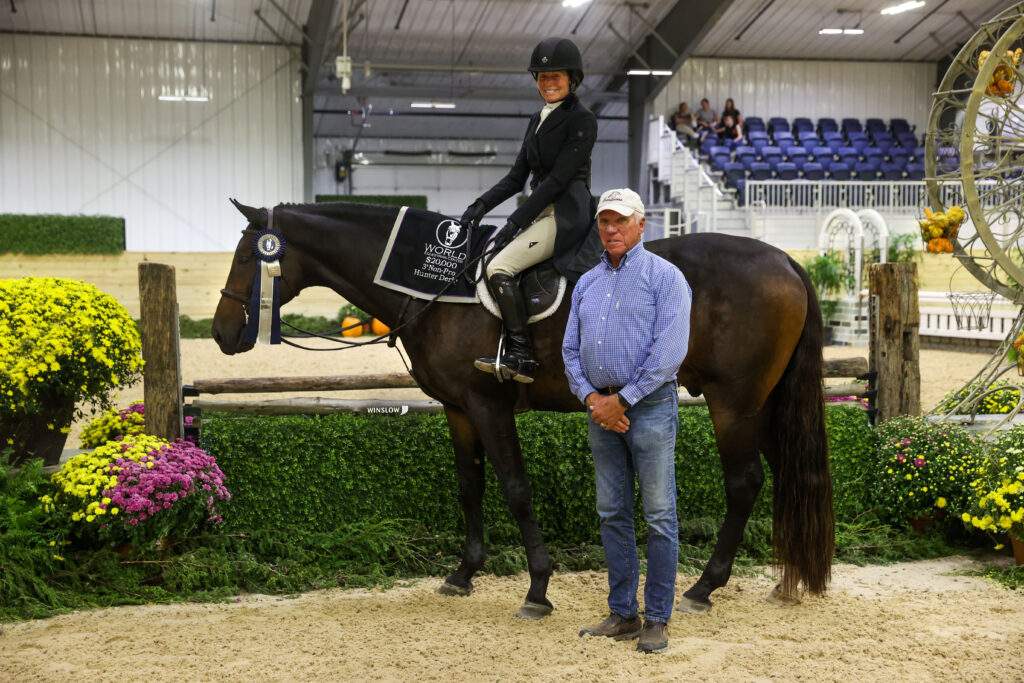 Eighteen talented horse and rider combinations competed for top honors in the $20,000 WEC Hunter Derby 3′ – Non Pro. Ellen Toon of South Salem, NY and Gabriel (Azteca VDL x Ribalia H.B.) a 10-year-old Dutch Warmblood earned top honors, laying down two near-perfect rounds. Toon and her long-time mount were stellar over the winding course – earning a 91 in both rounds, for a combined score of 182 to win the class. 
"The horse I showed tonight, we have owned and shown for four years," Toon said. "Gabriel is a great horse and we mainly show him in big derbies. My husband has a business called JT Farm. He trains, buys and sells all types of horses and ponies. Although, most people would probably say that he is known for the Hunters! This was our first time back here to WEC since 2019. We love showing here and are glad to be back!"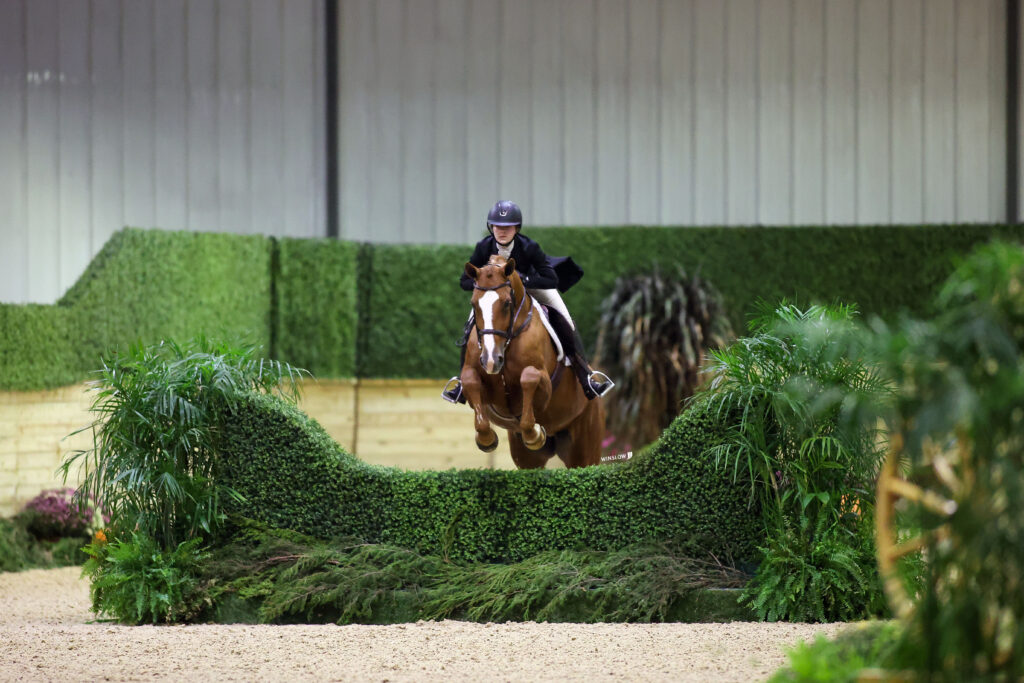 Second place honors went to Sarah Gould aboard Catching Fire (Wunder Boy Van De Zuuthoeve x Fitane D) a 14-year-old Belgian Warmblood mare owned by Erica Zirkelbach. The special duo earned scores that soared into the high eighties in both rounds. They jumped to an 87 in round one and a delivered a handy round score of 86.5 giving them a total of 173.5.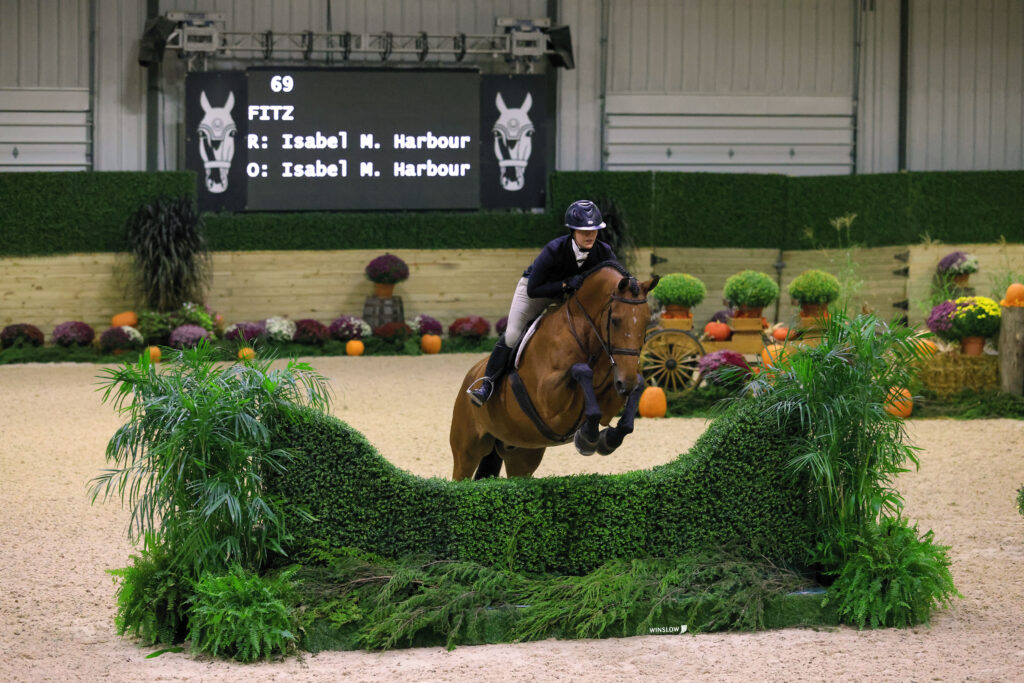 Third place was presented to Isabel Harbour and Fitz (Numero Uno x Kootje). Harbour and the 13-year-old Dutch Warmblood gelding have successfully captured several wins in previous Non-Pro Derby classes at WEC – Ocala. They negotiated the course for a score of 84 in round 1, followed by an 84 in the handy round. Their overall score was a total of 172, for a top three finish.
$20,000 Hunter Derby 3' Open Results
Morgan Ward, Playmaker – 90 | 91.5 | 181.5
Norderney, Belynda S. Bond – 89 | 90 | 179
Dante's Inferno, Ryan Michael Genn – 87 | 90 | 177
Denmark, Morgan Ward – 84 | 89 | 173
Comissario, Morgan Ward – 79 | 92 | 171
Kadootje, Nicole Loochtan – 82 | 88 | 170
Emilio, David Q. Beisel – 82 | 84 | 166
Steller, David Q. Beisel – 81 | 82 | 163
Corlando 49, Melissa P. Donnelly – 76 | 86 | 162
MTM Bentley, David Q. Beisel – 86 | 69 | 155
$20,000 Hunter Derby 3' Non-Pro Results
Gabriel, Ellen Toon – 91 | 91 | 182
Catching Fire, Sarah Gould – 87 | 86.5 | 173.5
Fitz, Isabel Harbour – 84 | 84 | 172
Game On, Emma Callanan – 85 | 84 | 169
Chablis 162, Luke Rinehart – 82 | 84 | 166
Red Roc, Kiera C. Phlipot – 82 | 83 | 165
The Boy Friend, Paige J. Beisel – 77 | 85 | 162
Finch Hatton, Kimberly S. Maloomian – 71 | 90 | 161
Cavalli, Luke Rinehart – 75 | 79 | 154
Salem, Paige J. Beisel – 70 | 80 | 150
Photos courtesy of Winslow Photography.