By Kate Pettersen and Sabrina Brashares for Jennifer Wood Media, Inc.
On Friday, 16 horse-and-rider combinations competed for the championship title in the WEF 2'9" Adult Amateur Hunters in Ring 12. In the end, Debbie Bass rode her own Carat to top honors in the division after earning two firsts and a second-place ribbon.
Gates Mills, OH, resident Bass has been partnered with Carat for the past two years and trains with Christopher Payne and David Belford at New Hope LLC. Bass originally purchased Carat as her practice horse, but the gelding proved to be a great competitor as well.
"He is great in the 2'9" Adult Amateurs and the 3' Adult Amateurs," said Bass of the 14-year-old Warmblood gelding. "We even went to Capital Challenge, and he was so good and got great scores. He was a diamond in the rough, which are always the best!"
The duo was definitely one to watch in this division, earning high scores on the first day of competition to take home first and second place over fences. The pair also won the under saddle to put them at the top of the division.
"Yesterday was stellar, and we got scores of 89 and 87.5," commented Bass. "Today I was not as on it and even jumped the wrong first jump, but that's being an amateur and always having to work on consistency."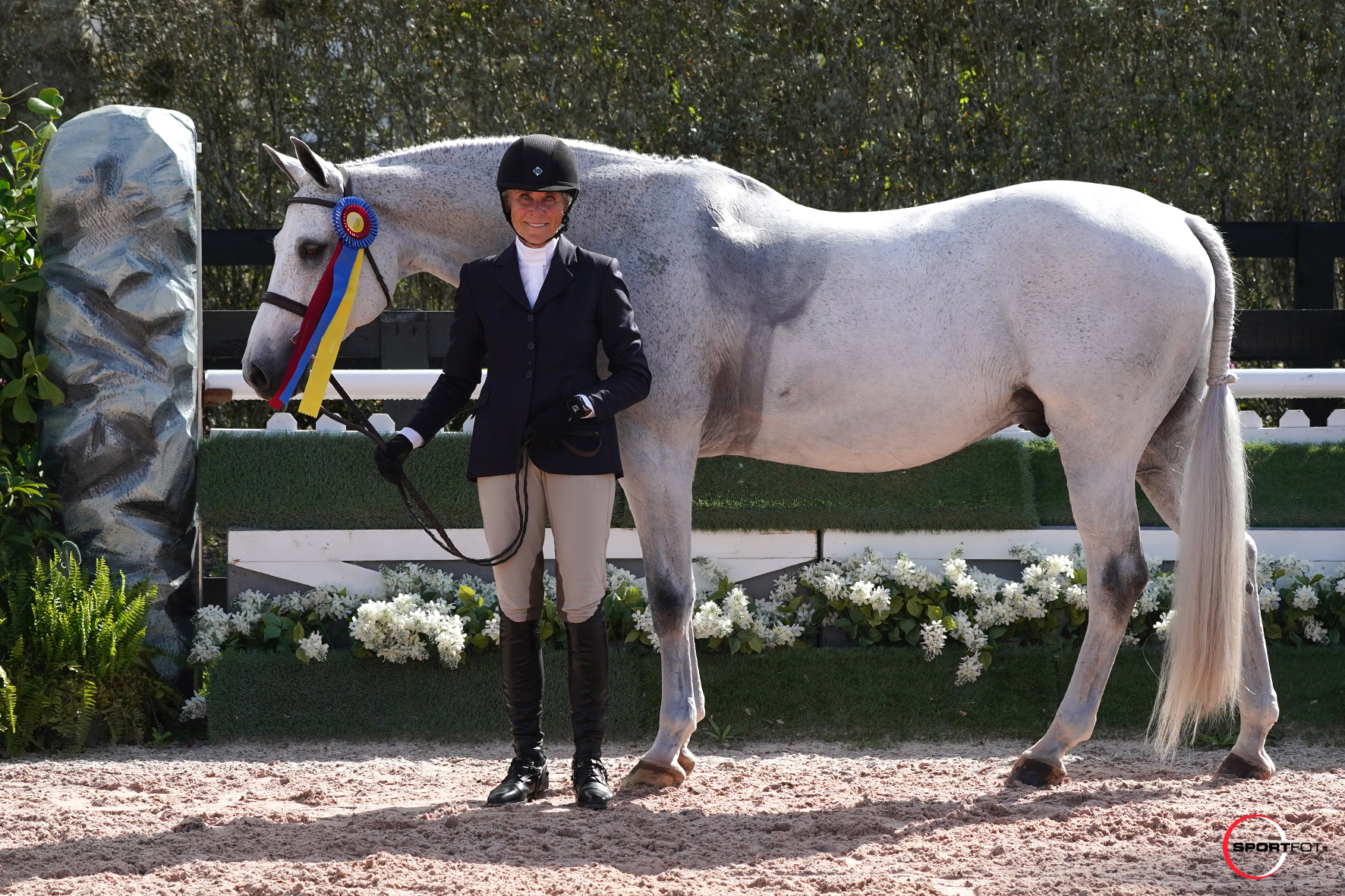 Bass and Carat aim to move back up to the 3' Adult Amateur Hunter division at some point this year. For now, the pair is happy to be back showing at WEF and hopes to continue their success in the 2'9" Adult Amateur Hunters this season.
"One of my favorite things about showing at WEF is the quality of the competition. It definitely makes you up your game," explained Bass.
Janice Cannizzo and her own Lozada received reserve champion in the WEF 2'9" Adult Amateur Hunters. Cannizzo, of Lake Worth, FL, rode Lozada to first, third, fourth, and sixth place finishes.