By Summer Grace, Jennifer Wood, and Kate Pettersen for Jennifer Wood Media, Inc.
Margot Peroni piloted her own 12-year-old Dutch gelding Orlon to the champion title in the competitive Amateur-Owner Hunter 3'3" 36 and Over division on the penultimate day of Week 8 at the Winter Equestrian Festival. Peroni, of Califon, NJ, bested a field of 14 horse-and-rider combinations with a total of 34 points for the victory. She and her long-time partner picked up three firsts and one third place ribbon to secure their spot.
"My husband and I picked Orlon out in Germany when he was two. We saw him, and were just like, 'Oh my, we want that one,'" recalled Peroni. "It worked out that we were able to vet him and bring him back with us and we broke him and have put almost all of the work into him ourselves."
Peroni says that in a sea of bay horses, Orlon stands out for his love to perform.
"He is great at the handy rounds, and I think those are his favorite," she said. "He is always so game for them; he loves to show off his inside turns but then still really jumps up great and uses his body. Especially in big rings like the Grand Hunter ring here, he really turns it on and struts his stuff."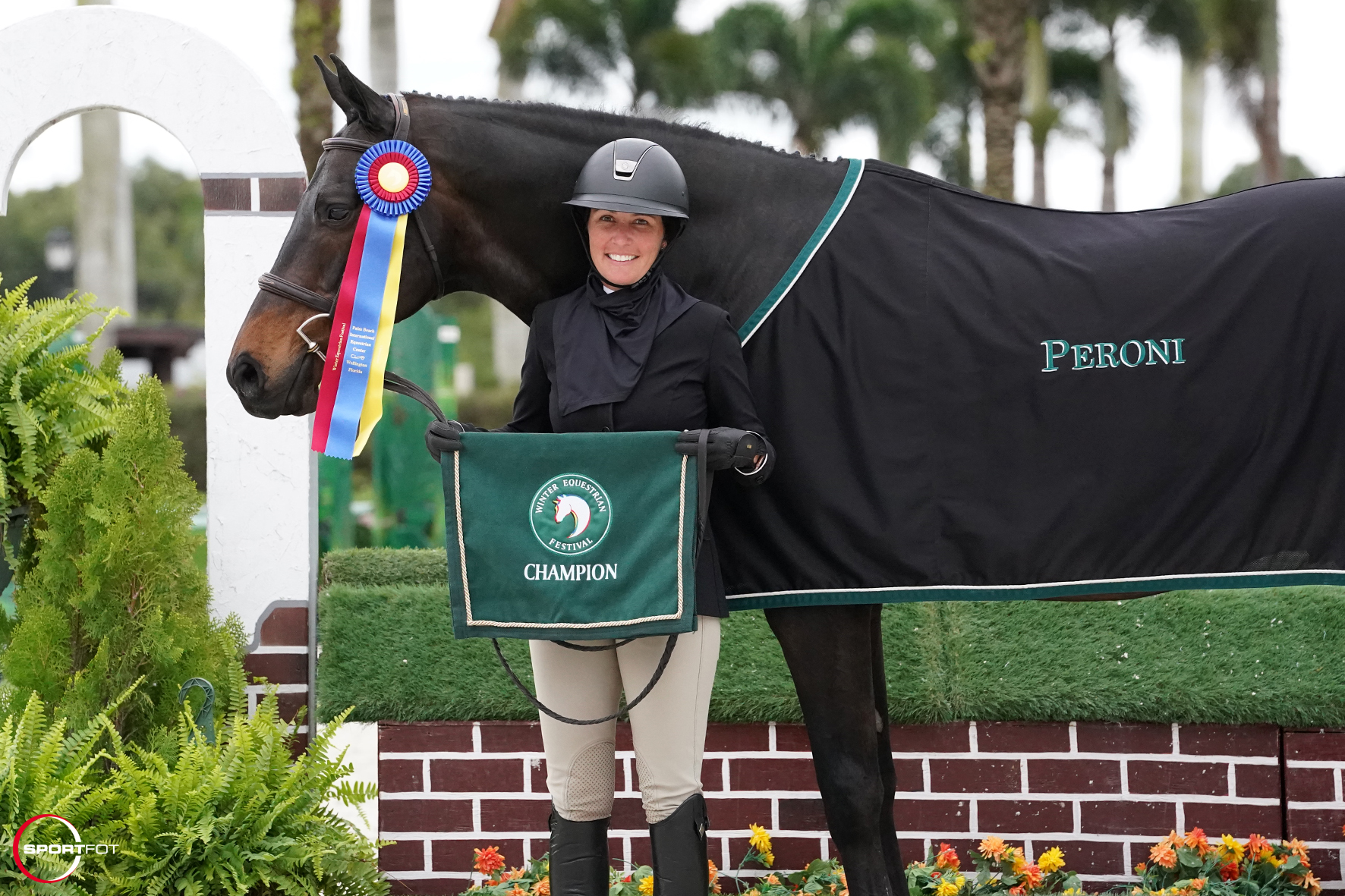 Reserve champion in the division went to John Ingram and the John and Stephanie Ingram-owned 12-year-old Oldenburg gelding, Aristocrat. The pair earned first, second, fourth, and fifth for the reserve with 19 total points.