Equitation and hunter combinations wrapped up a weekend of competition at Equestrian Village on Sunday, the final day of the 2021 ESP Spring Series. In the equitation ring, Emma Arnhols of Coral Gables, FL, claimed the top spot in the ASPCA Maclay, one of her first classes at the 3'6" height. Hunter divisions such as the Vita Flex Amateur-Owner Hunters, Wanderers Club Children's Pony Hunters, and Green 3'/3'3″ Hunters reached their ends with championship honors going to the highest-scoring teams.
Competition is now concluded for the five-part ESP Spring Series, but the ESP Summer Series will soon begin, starting with the ESP June Equitation Day #1 on June 2, 2021. View the full ESP Summer Series Prize List by clicking HERE.
Though they were the last duo to ride over the equitation track in the ASPCA Maclay class, Emma Arnhols and Spiros Z, owned by Jimmy Torano, jumped right to the top of the scorecard thanks to their smooth trip around the Wellington Equestrian Realty Ring 1.
"We just got Spiros Z in December, and have just started competing in the big equitation," commented Arnhols. "This was actually only my third time competing at 3'6". I live in Miami so we're mostly here year-round. I did the Taylor Harris and the 3'3" equitation medals during the Winter Equestrian Festival, and then we just moved up to 3'6" for the ESP Spring shows."
Of her mount, Arnhols continued, "He was perfect. He's really scopey, brave, and he tries really hard. Since I've only competed in the 3'6" a few times, we were just trying to keep it smooth and get around without any major issues."
Julia Brown of Houston, TX, and Shaine Brooks' G-Star earned second place in the ASPCA Maclay on Sunday, followed by owner-rider Quinn Foor of Grafton, OH, on KC's Michelangelo.
In the Junior/Amateur-Owner 3'3" Hunters, sponsored by Vita Flex and #1 Education Place, classes completed on Sunday. Thanks to two first-place finishes and two third-place results, Isabella Cukrowski of Rochester, MI, and her own Quintessential claimed the championship honors. With ribbons for first, second, third, and sixth, Angela Calicchio of Wellington, FL, Cali Horse Sales LLC's City Walk rode to the reserve championship title.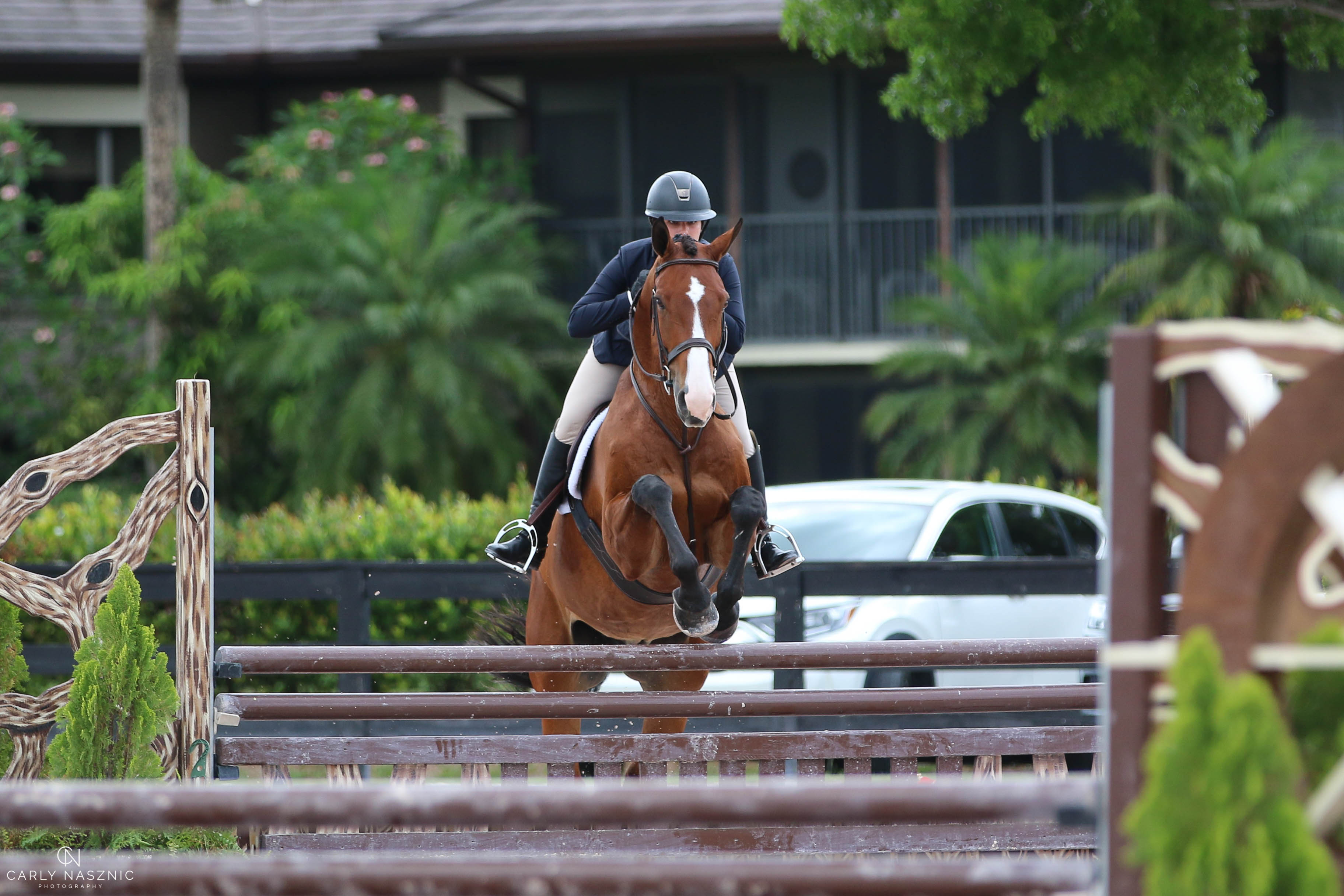 In the $500 Junior/Amateur-Owner 3'3″/3'6″ Hunter Classic, also presented by both Vita Flex and #1 Education Place, Ella Bostwick of Wellington, FL, and Christine Bostwick's Kinsale Heart of Gold jumped straight to the top to take home the blue ribbon and largest share of the prize money.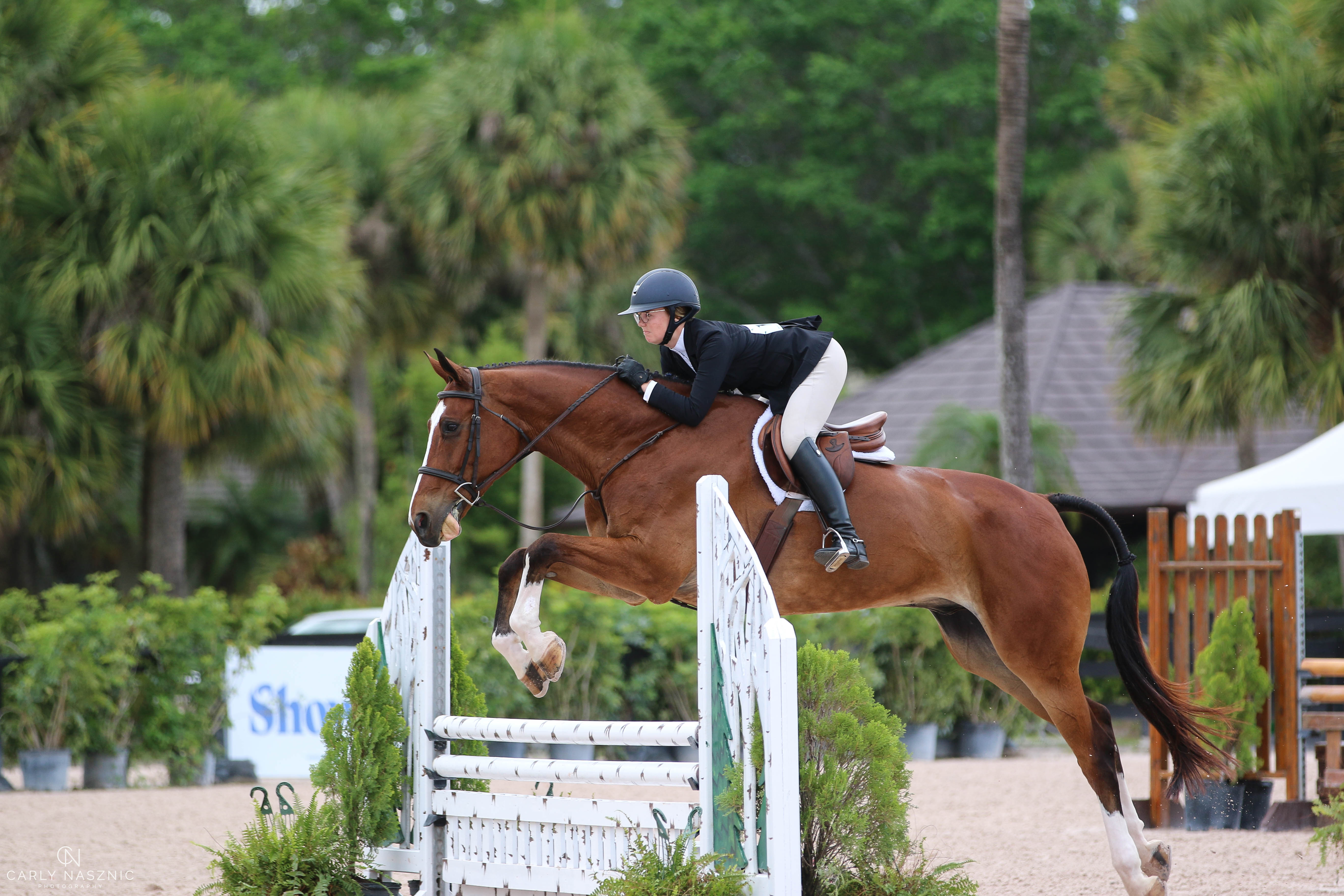 The Wanderers Club Children's Pony Hunter division saw Audrey Haywood of Palm Beach Gardens, FL, ride Pam Livecchi's Donatella to the championship tricolor. The partnership earned first place over fences, plus three more second-place finishes, to earn the most number of points on the overall scorecard.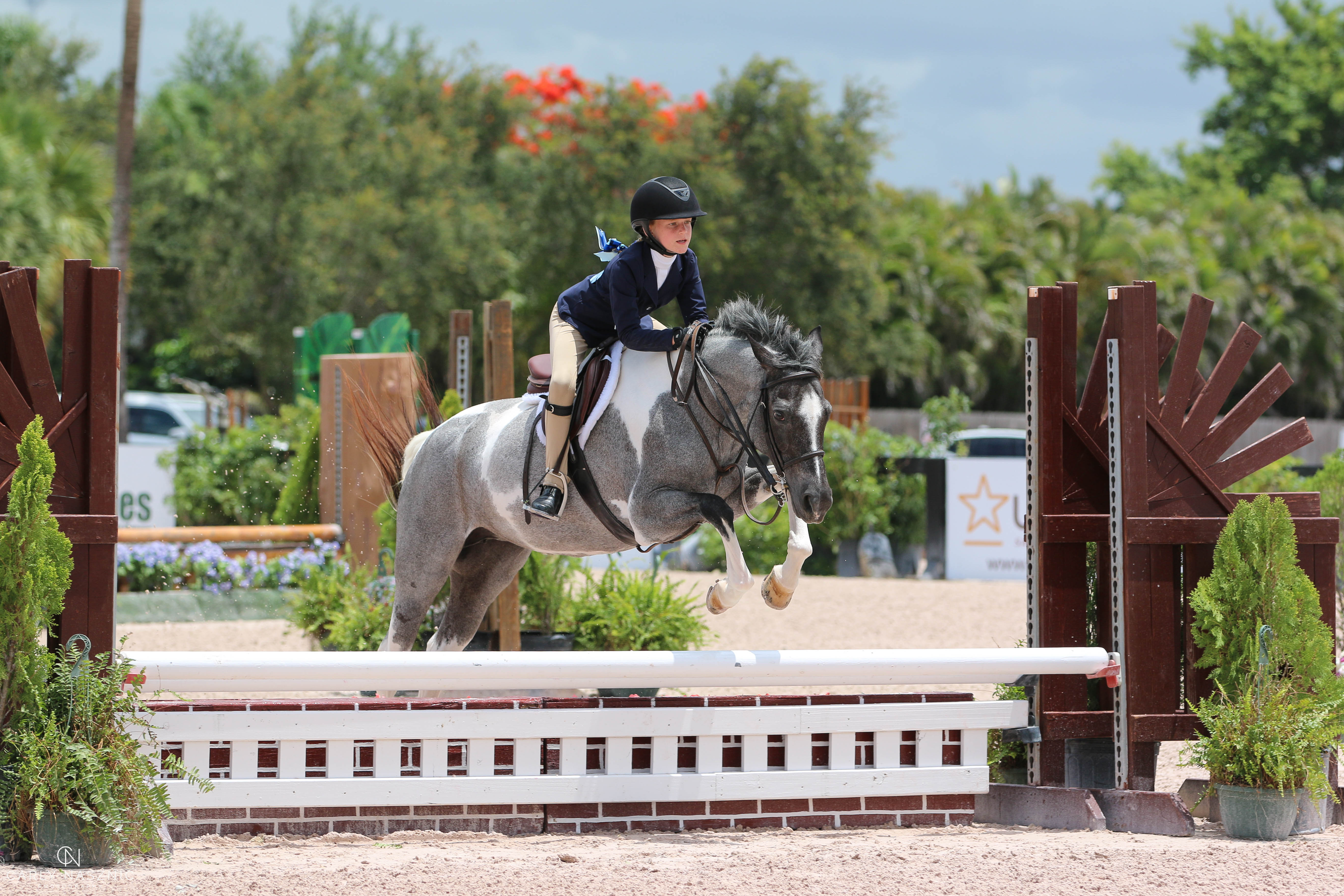 The Green 3'/3'3″ Hunter division concluded on Saturday with a tight race for the championship honors. Thanks to victories over fences as well as under saddle, in addition to two third-place results over fences, Celia Sutherland's Hopetown carried Samantha Kraus of Mt. Sinai, NY, to the overall tricolor title. The standings were close, though, as Molly Sewell of Wellington, FL, and Catie Guy Bean's Providence also consistently rode to top results. The duo earned a first place, two second placings, and a third place to capture the reserve championship honors in the division.