By Allie Hay for TIEC
Mill Spring, NC – June 12, 2021 – Dorothy Douglas (USA) and MTM Lolah LOL, owned by Abigail Davenport cantered their way to a score of 378 in Friday's $50,000 International Hunter Derby during the Tryon International Equestrian Center (TIEC) Spring Week 6/Tryon Riding and Hunt Club Charity Horse Show to secure the first place ribbon and the Duncan Family Perpetual Trophy. Claiming second with a total score of 365 was Poker Face, a 2005 Dutch Warmblood owned by Harris Hill Farm, LLC and ridden by Jennifer Bliss (USA). With just a one point difference, rider Hunter Holloway (USA) earned a total score of 364 to snag the third place ribbon on Ruby Tuesday, a 2011 Oldenburg mare (Icarus "Any Given Sunday" x Manna "S&L Sobeit") owned by Hays Investment Corp.
The Dean Rheinheimer (USA) course tested 15 entries during the first round, with the top 12 scoring a minimum of 94 in order to qualify for the handy round. Douglas and the 2013 Westphalian mare (Los Angeles x Palma) walked out of their first round with a score of 180 and added 198 points in the handy round to win the class. "This is her second derby win this past year!" Douglas proudly admitted. "When you're walking the course and you're deciding steps or high options, it's really cool to ride a horse that you know the bigger the jumps, and the spookier it is, the better she's going to jump."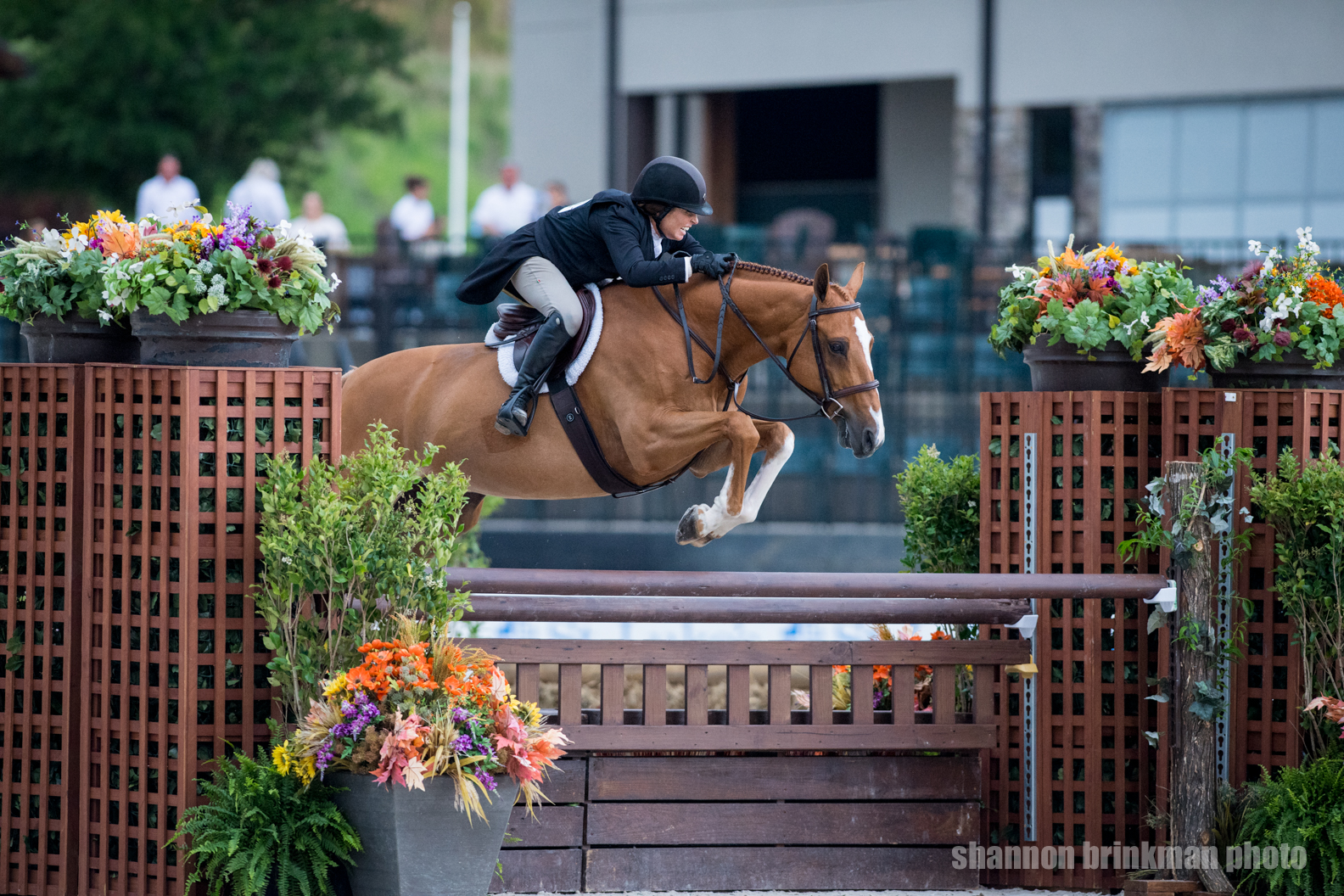 In addition to riding MTM Lolah LOL to the win, Douglas rode the 2012 Belgian Warmblood gelding (Cicero x Timoon van het Geelhof) owned by Meredith Lipke, Steel Away, to a total score of 338 and a green sixth place ribbon. Having two horses in the derby was helpful for Douglas "because it calms your nerves a little bit and it just gives you another chance." Her second ride in the handy proved to be a success, as she walked out of the ring smiling and on the top of the leaderboards.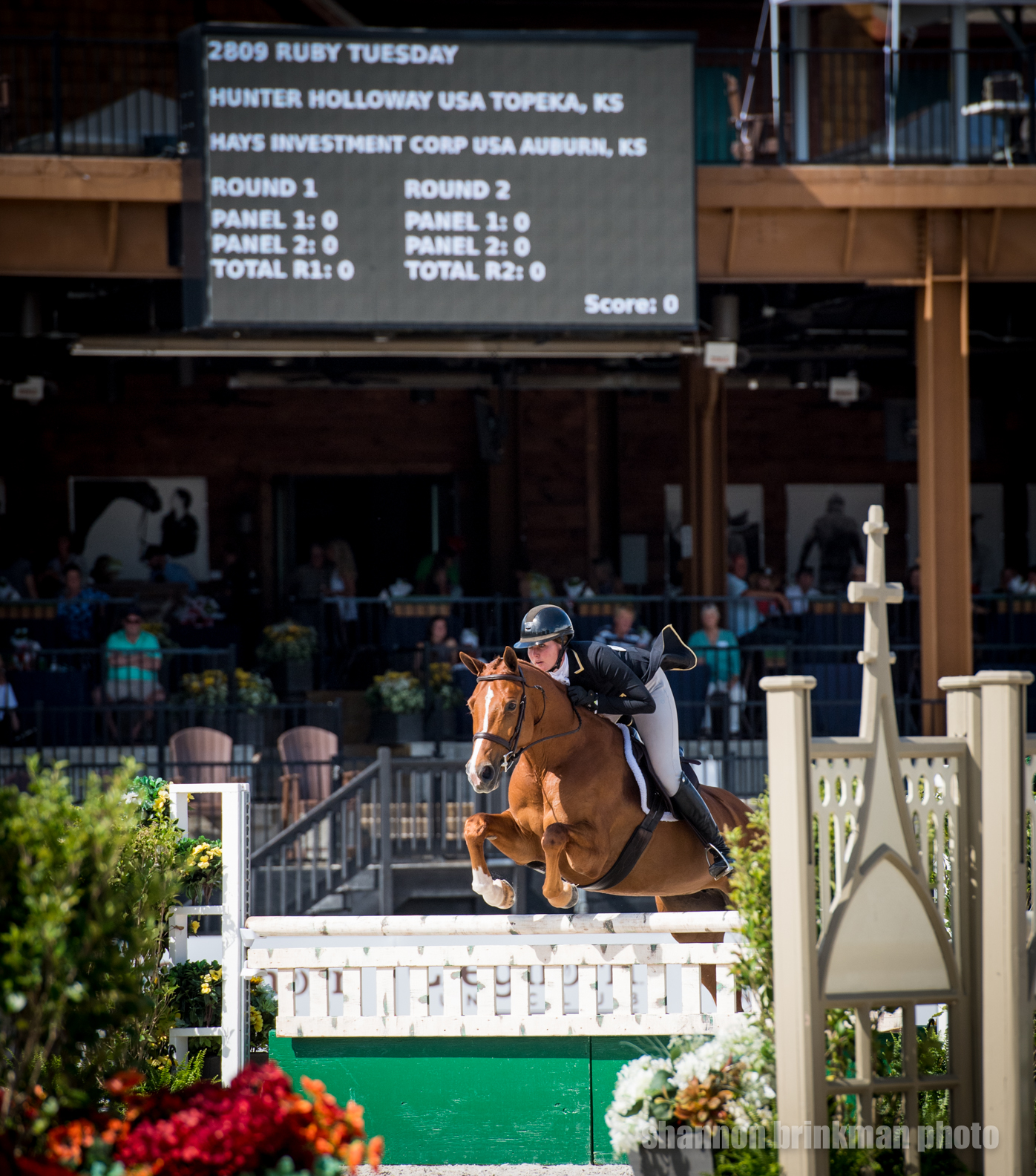 MPM Lolah LOL and Douglas have a strong partnership, and Douglas refers to her as a best friend. "[MPM Lolah LOL]'s like, 'I got you, girl.' She's like one of your best friends that is always like, 'I've got your back! I'm here for you!'" In the handy round, Douglas' goal was to "jump all high options, make it look effortless, and she [did] it!"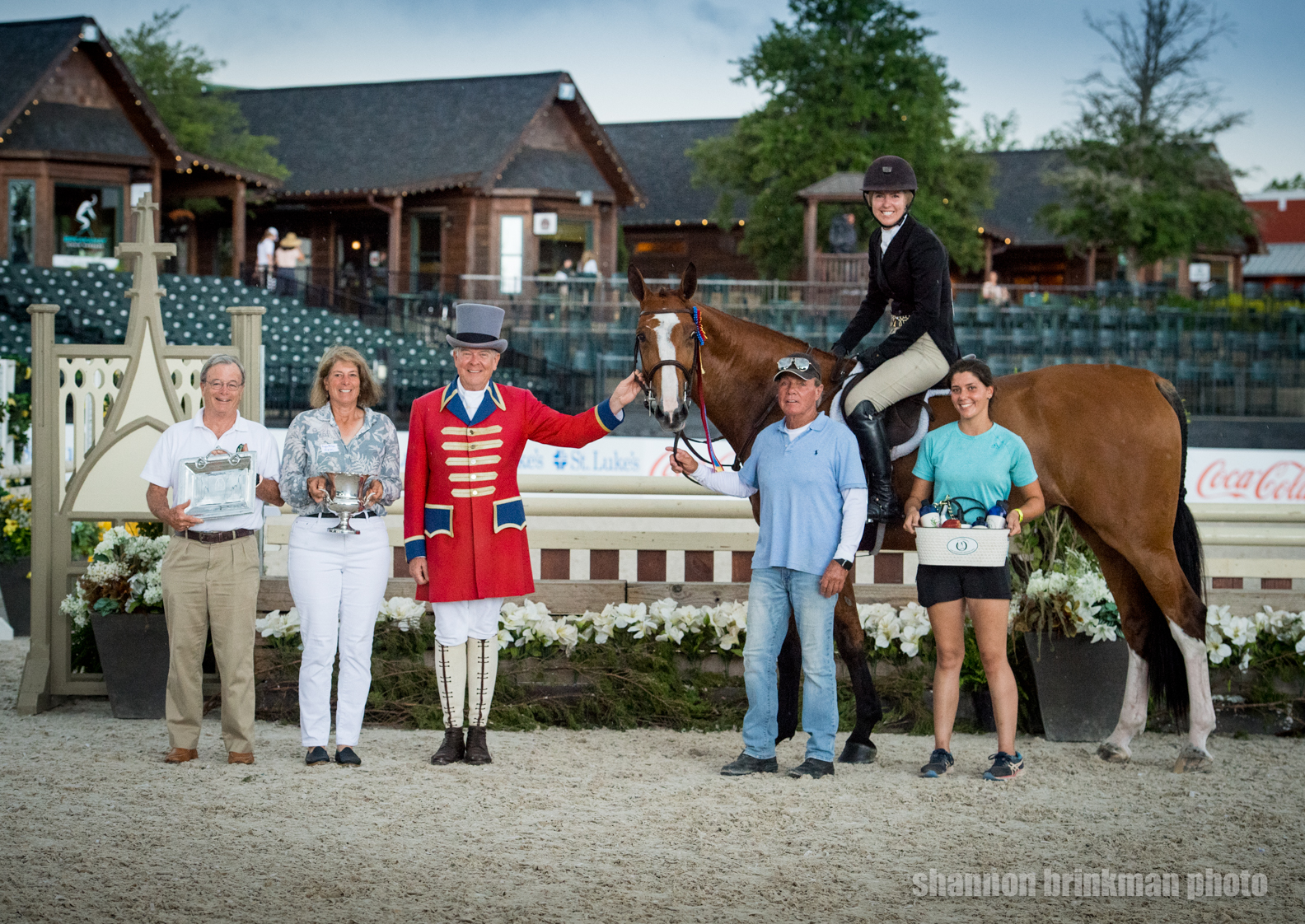 The USEF Heritage competition now hosted at TIEC, Tryon Spring 6/Tryon Riding & Hunt Club Charity Horse Show, has proven to be a successful week for Douglas, she shared. "We love showing here!" she said. "We're having a pretty great week so far!"
To view full results from the $50,000 USHJA International Hunter Derby, click here.
Replay the $50,000 USHJA International Hunter Derby live stream by clicking here.
Photos ©Shannon Brinkman.