By Sarah Madden and John Madden for TIEC
Mill Spring, NC – June 20, 2021 – Brittni Raflowitz (Palm Beach, FL) and Safira raced their way to a first-place finish to kick off the 2021 Tryon Summer Series, winning Sunday's $25,000 Tryon Resort Grand Prix at Tryon International Equestrian Center & Resort (TIEC). The pair claimed victory over the field with a jump-off time of 34.897 seconds. Darragh Kerins (Wellington, FL) and Delight M-G C De Leuze, the 2009 Dutch Warmblood mare (Armitage x Unknown) owned by Trefoil Farm LLC, took second place with a time of 34.966 seconds, while David Blake (Wellington, FL) claimed third, stopping the timers at 35.307 seconds on Nixon van D'Abelendereef, the 2013 Belgian Warmblood gelding (Diamant de Semilly x Toulon) owned by JP Stables B.V.
Raflowitz and the 2012 Mecklenburger mare (Stylist x Carina) owned by ESI Show Jumpers are a new partnership, and the class was the mare's first Grand Prix, she revealed. "We're all really excited right now, and I'm so happy with her. She was unbelievable. I've only had her for a few months." After deciding to challenge the Grand Prix to "just see how it would go," Raflowitz was thrilled with the way her ride responded. "She felt like she was ready to go and was jumping out of her skin. It's very exciting!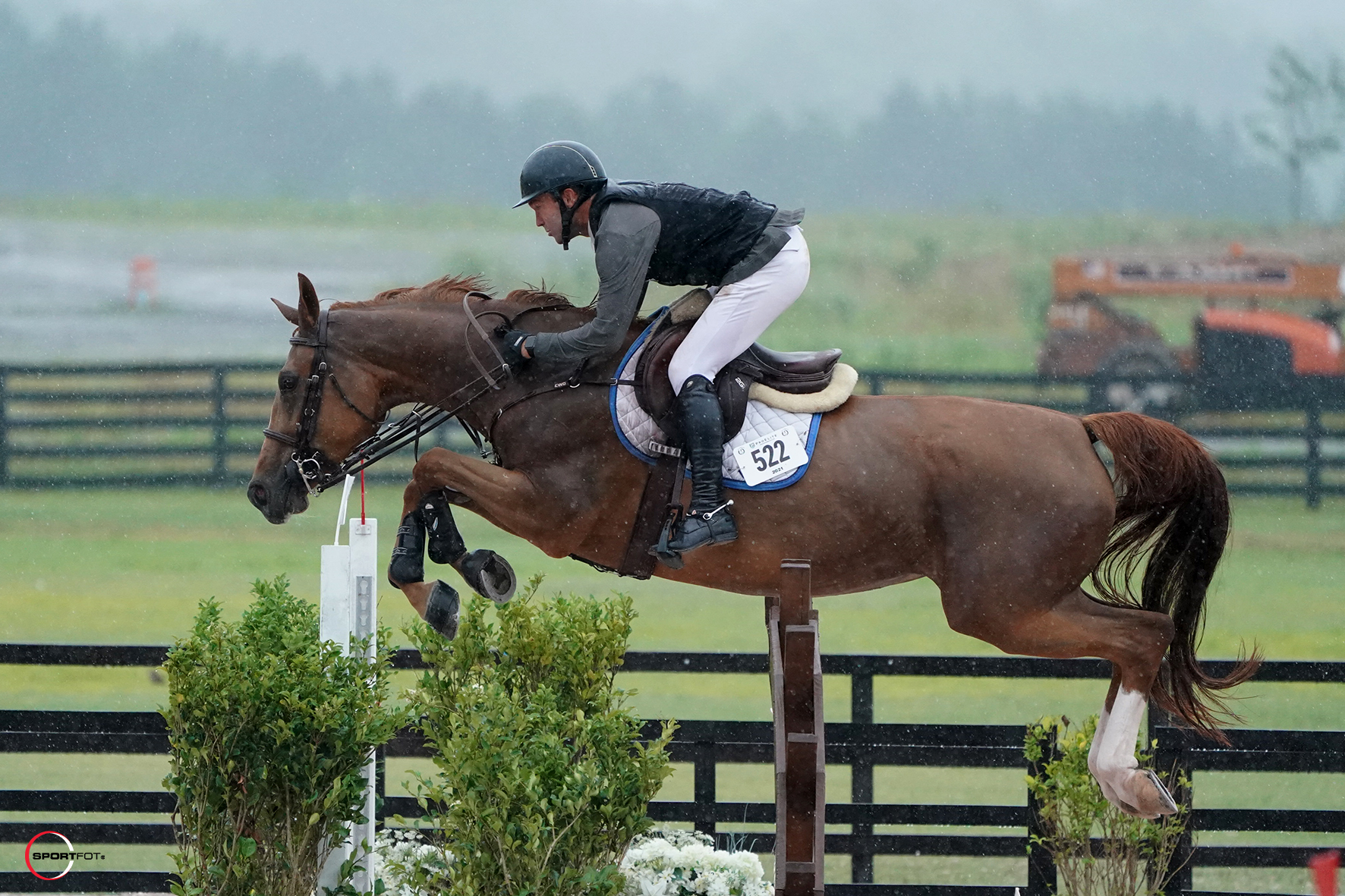 "The course actually felt really nice," Raflowitz relayed of the Skip Bailey (Loxahatchee, FL) design. "You were able to move up in some spots and then you had to pull in some spots. He didn't challenge us [too much], but he made us think a little bit. I was happy with it." Raflowitz was one of six entries who qualified for the jump-off test, after 14 pairs toured the first-round course.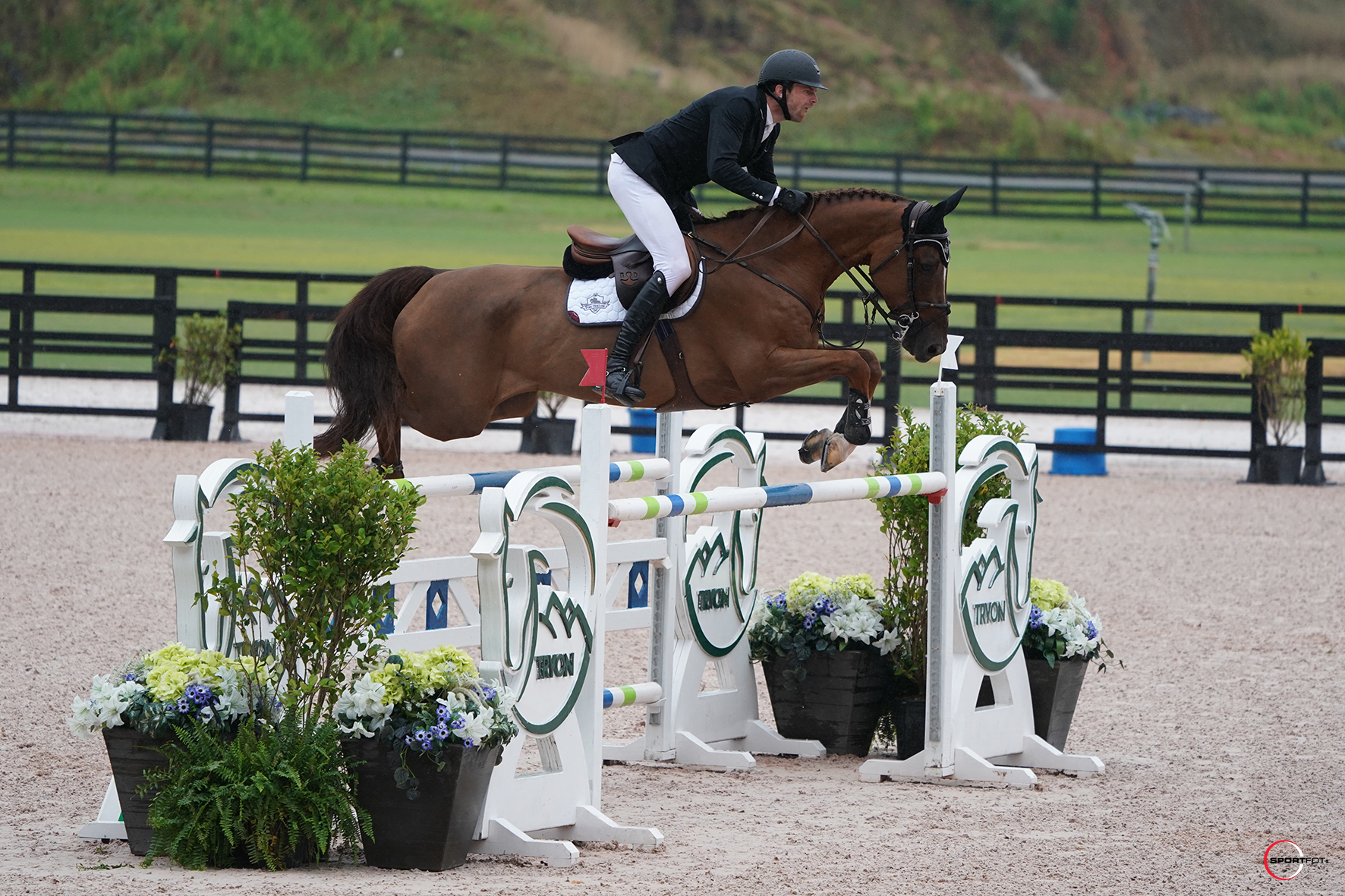 Riders had the option of testing the jump-off track immediately following their clear first round or waiting to come back for a jump-off round, and Raflowitz chose to go ahead and ride her short course early on in the class. "After I realized that we were going into the second round, and with the way it was raining, I just decided to continue on. She felt really good and was warm and ready to go."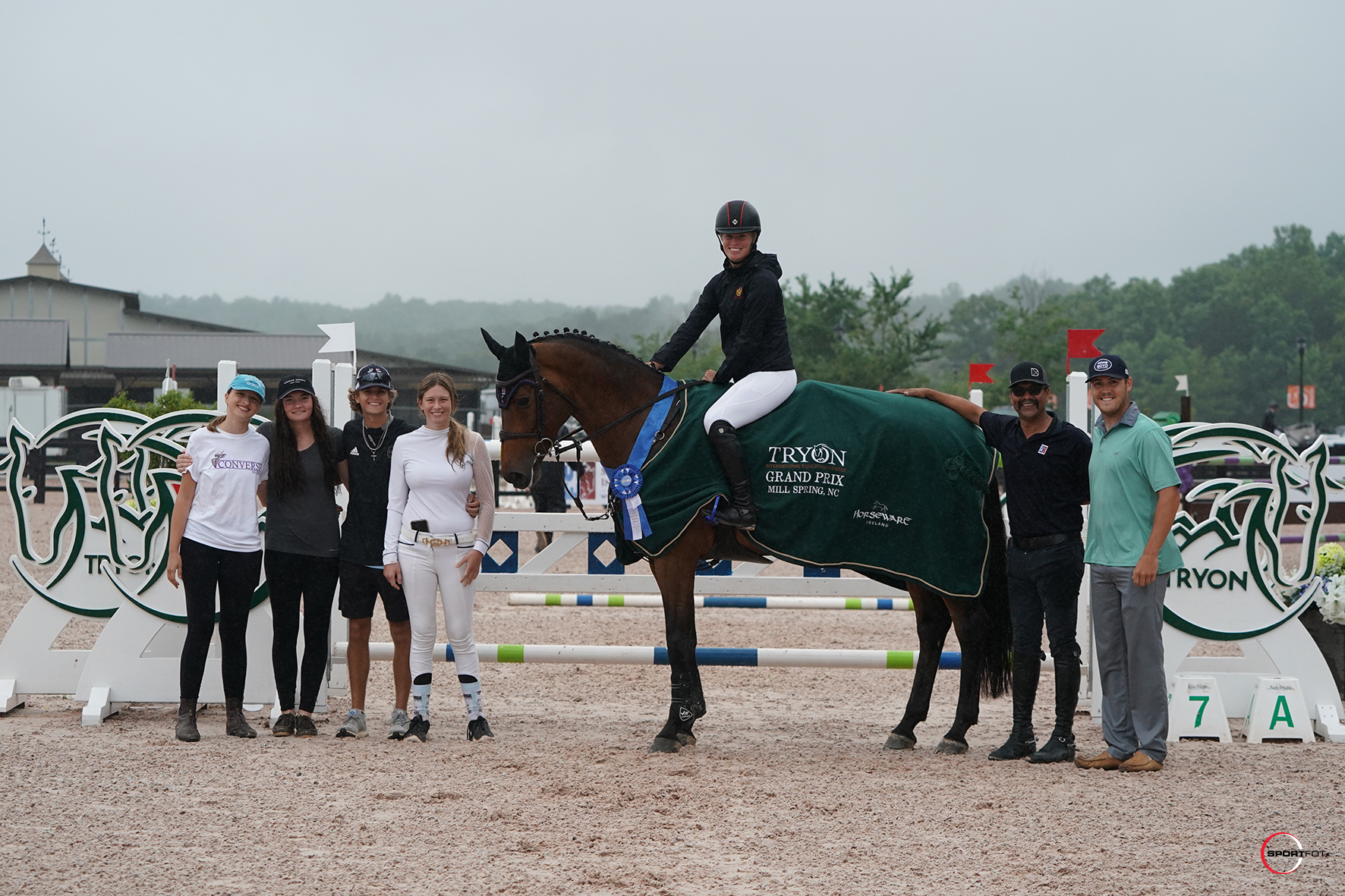 Blake took both top spots in Friday's $5,000 Horseware Ireland Welcome Stake, scoring the win with Nixon Van D'Abelendreef in 39.633 seconds over the short course and claiming reserve aboard Hazel Rah, the 2013 Dutch Warmblood gelding owned by Amanda Derbyshire, after their 42.166-second performance. In third, Fabian Herrera (Charlotte, NC) and Emperor, the 2012 warmblood gelding (Eldorado Van De Zeshoek x Imperija Esh 577), cleared the jump off in 42.582, trailing less than half a second behind Blake.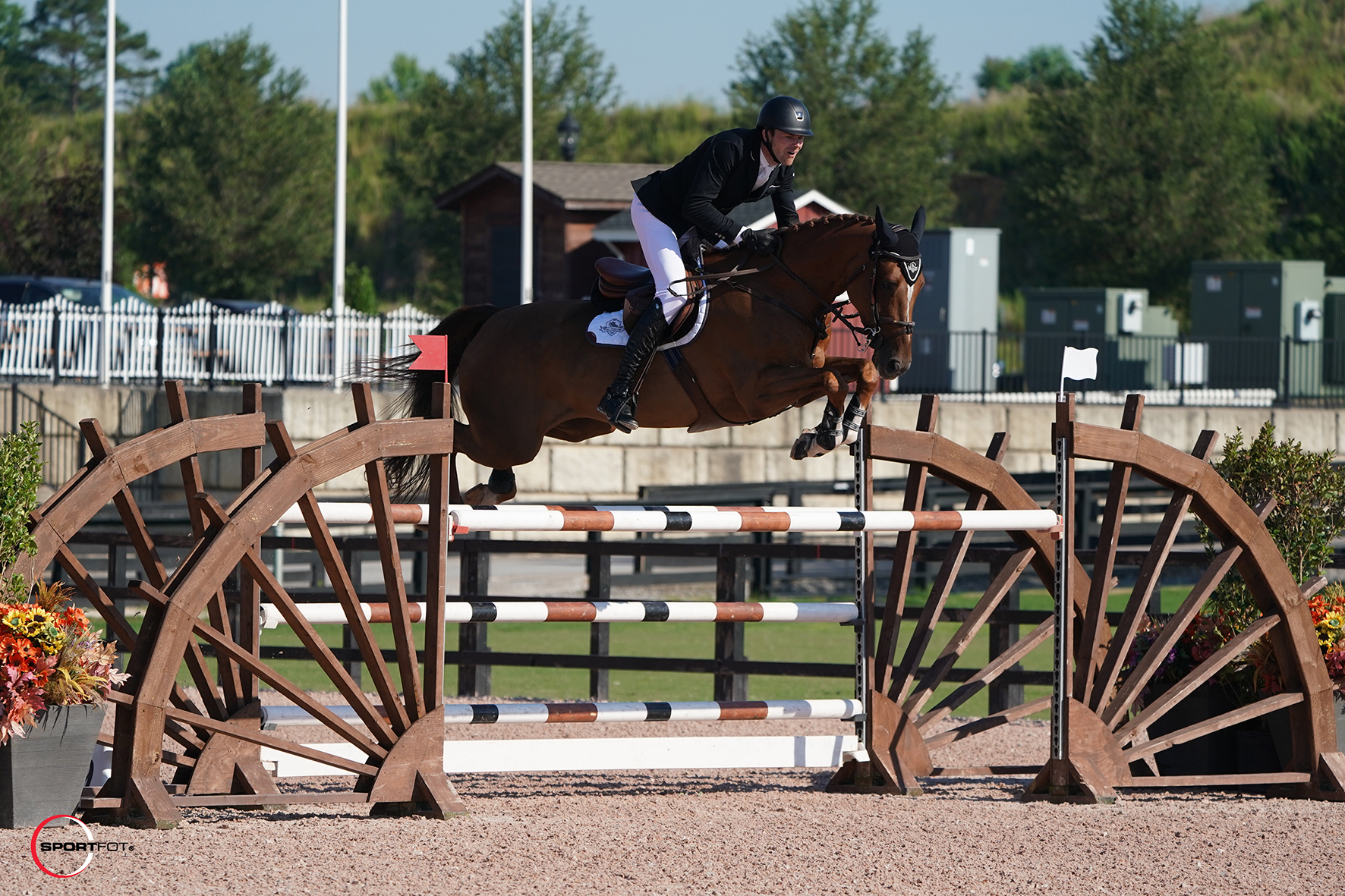 Blake and the 2013 Belgian Warmblood gelding (Diamant De Semilly x Toulon) owned by JP Stables B.V rode their way to 2.5-second winning margin. Nixon Van D'Abelendreef, Blake revealed, may already be winning big, but he is just beginning his career as a showjumper. "I'm starting to get a little competitive with him. He hasn't done much against the clock but today he was very quick and very neat." Blake is using Tryon Summer 1 to train both of his horses for higher levels of competition, he shared.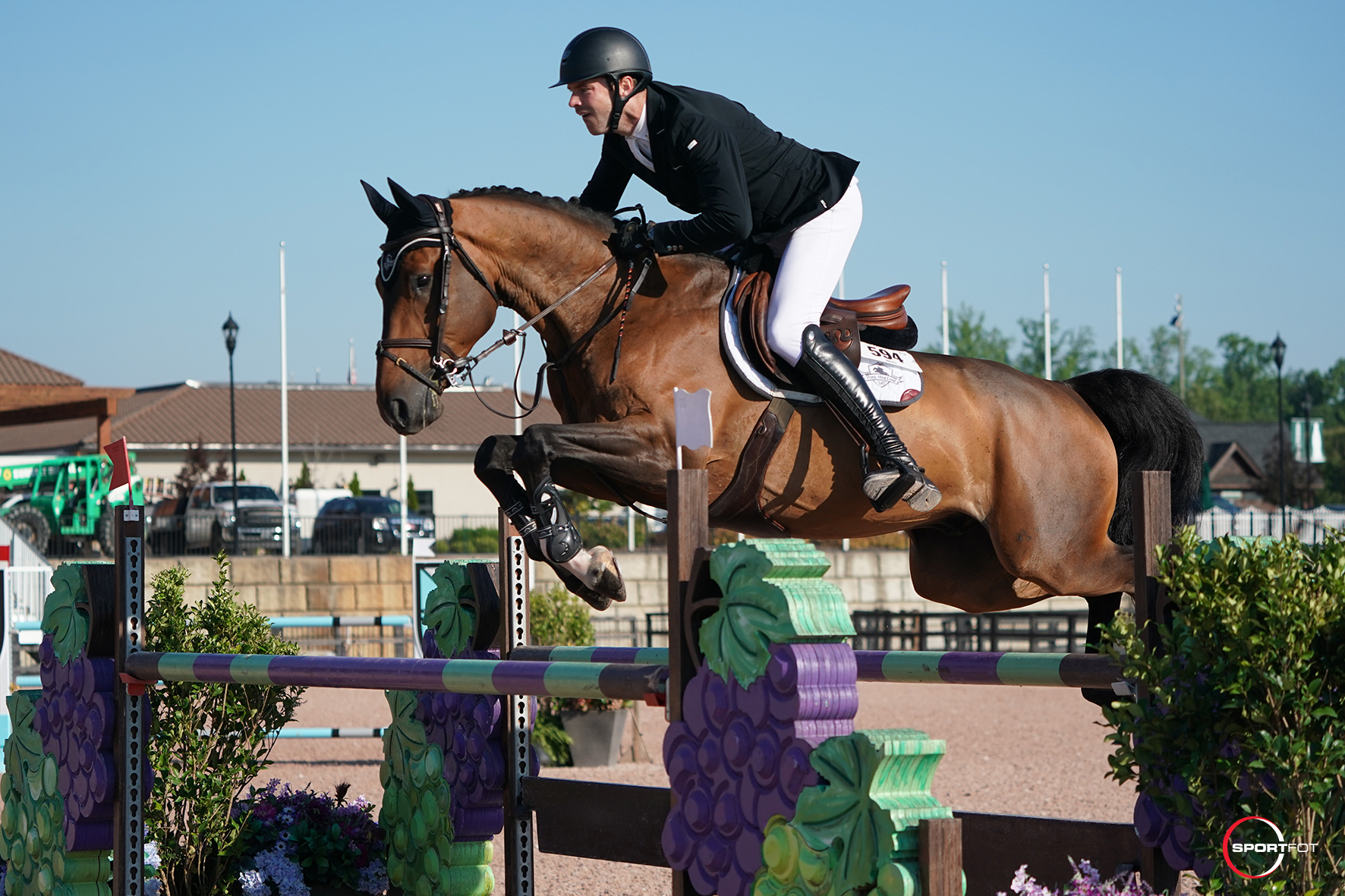 The course, designed by Skip Bailey (Loxahatchee, FL), was "technical," Blake noted. "There were some tough bending lines, which caused a little bobble, actually." Despite a single mistake, he went clear on both horses to finish in first and second place. Blake and Nixon Van D'Abelendreef have been competitive in the 1.40m classes, and the pair used the Welcome Stake as preparation for the Grand Prix. Their preparation aided them well; Blake took home a third place ribbon after a podium finish. No stranger to TIEC with a farm nearby, Blake enjoys bringing his younger horses to the venue to add more miles to their careers.