Wilmington's Sanctuary Arena was packed with exciting jumper action Saturday for the $30,000 Word Equestrian Center Grand Prix and the $10,000 Futures Prix 1.30m. Fractions of a second separated the top placing horses in both classes. 
The $30,000 World Equestrian Center Grand Prix hosted a competitive field of twenty-five entries vying for the win over a technical course designed by Bobby Murphy of Lexington, Kentucky. Eight entries advanced to the jump-off, but it was Kady Abrahamson of Georgetown, Kentucky who jumped the fastest double-clear for the win. Abrahamson is no stranger to the Grand Prix winner's circle, as, at WEC Spring 2, Kady and Banco Du Moulin topped the leaderboard taking home the blue ribbon and impressing the crowd.
"She has a big stride and is very brave. I took a chance with her on the bigger jumps because I know if she has a good pace to support it she will do great. Today I left strides out in the rollbacks, and that really helped us."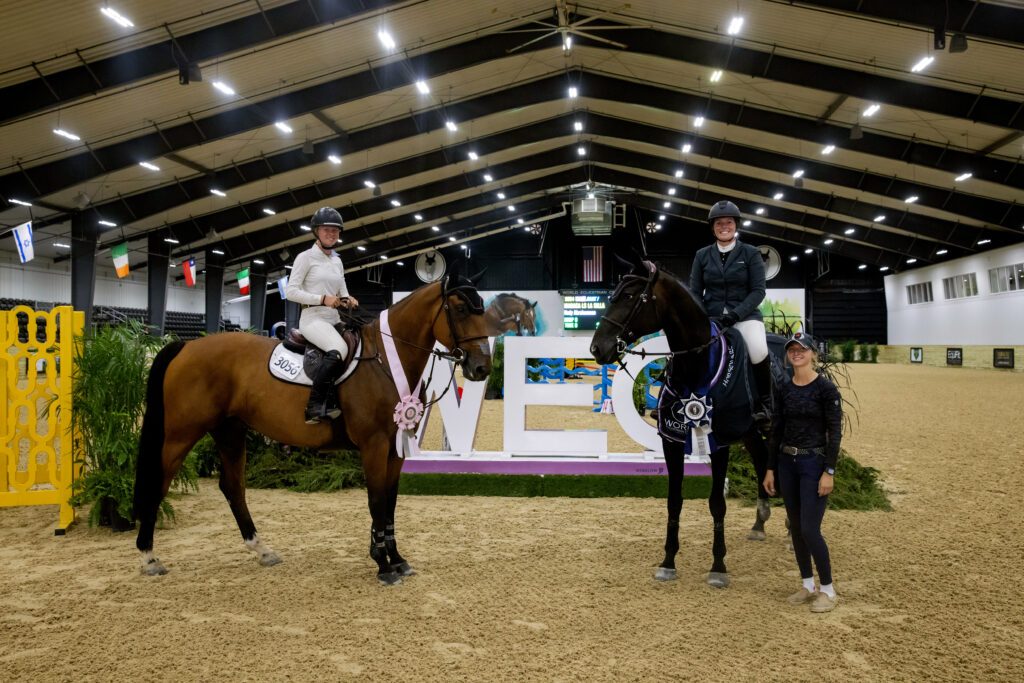 The first horse on course and the first to manage a clear round in the $30,000 Grand Prix was Abrahamson and Maraca LS La Silla, a fourteen-year-old Mexican Sporthorse. The pair were on point this afternoon, jumping a clear first round in 76.835 seconds, well under the time allowed of 79 seconds, and securing a spot in the jump-off. 
In the jump-off, Abrahamson and Maraca LS La Silla jumped clear with a time of 36.371 seconds to win the $30,000 World Equestrian Center Grand Prix.
"A year ago was my first Grand Prix win on her (Maraca LS La Silla), and it was my mom's birthday. My mom claims that Maraca is her horse, so this is so special because my mom's birthday is tomorrow!"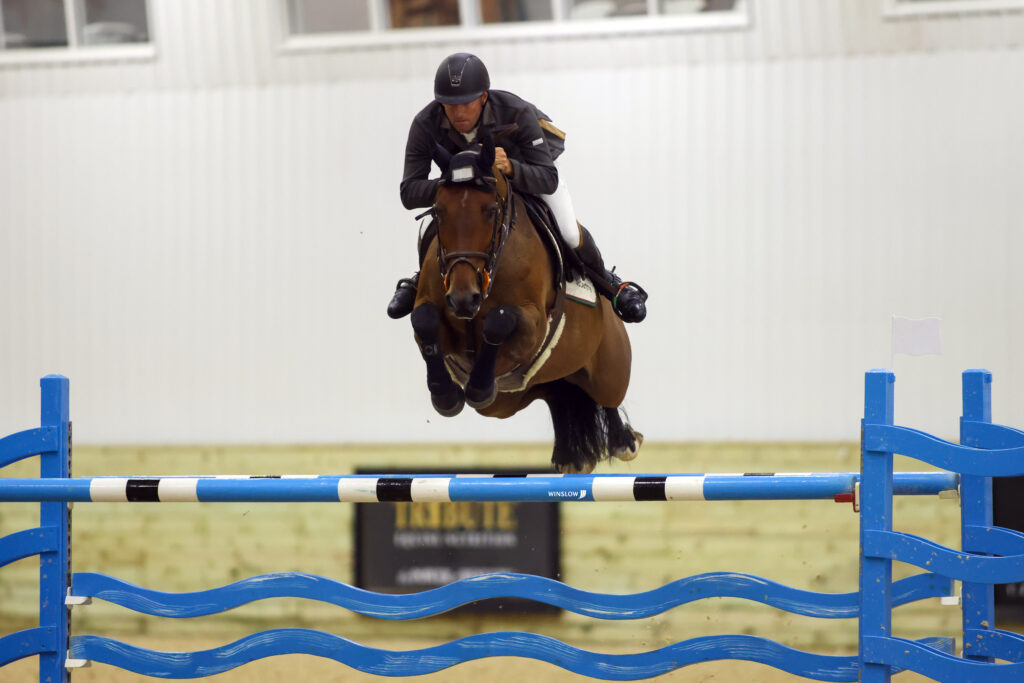 Just behind Abrahamson, second place went to Ireland's Kevin McCarthy, of Georgetown, Kentucky, and his own Catch A Star HSS (Sheraton x Tolinda). The duo's first round was a clear 74.65 seconds. In the jump-off, the pair flew through the timers at 36.930 seconds to slide into second.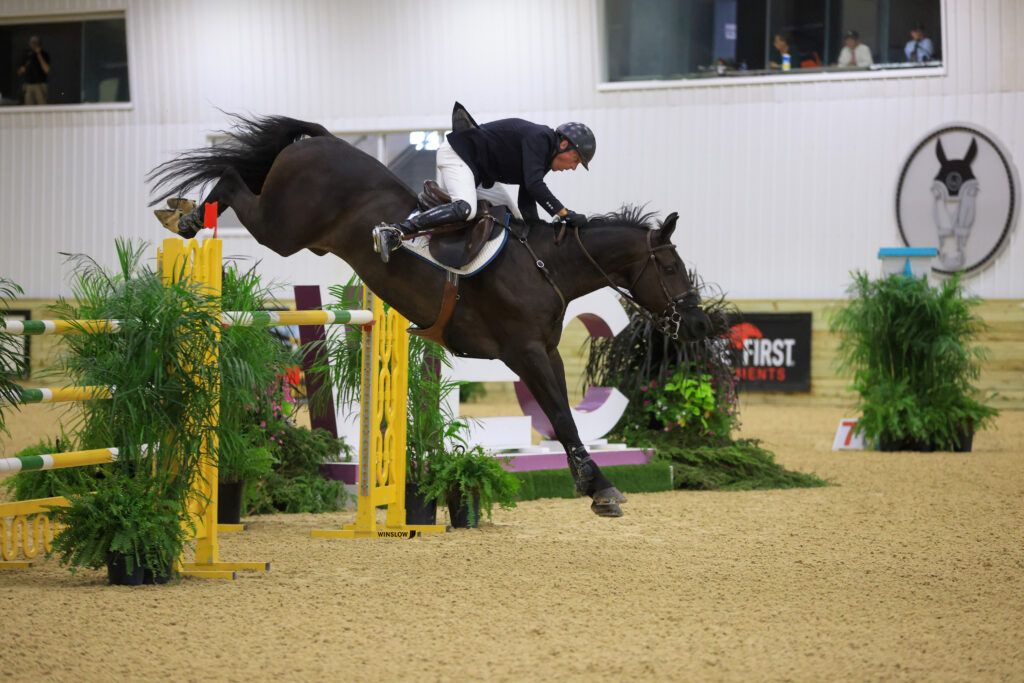 David Q. Beisel of Goshen, Ohio, and Essince W galloped to win a third-place spot in this afternoon's $30,000 Grand Prix. The twelve-year-old KWPN gelding finished with a first-round fastest time of 74.013 seconds, followed by a jump-off of 37.162 seconds. 
Lani Hutchison and Light Show Take the $10,000 WEC Futures Prix 1.30M Win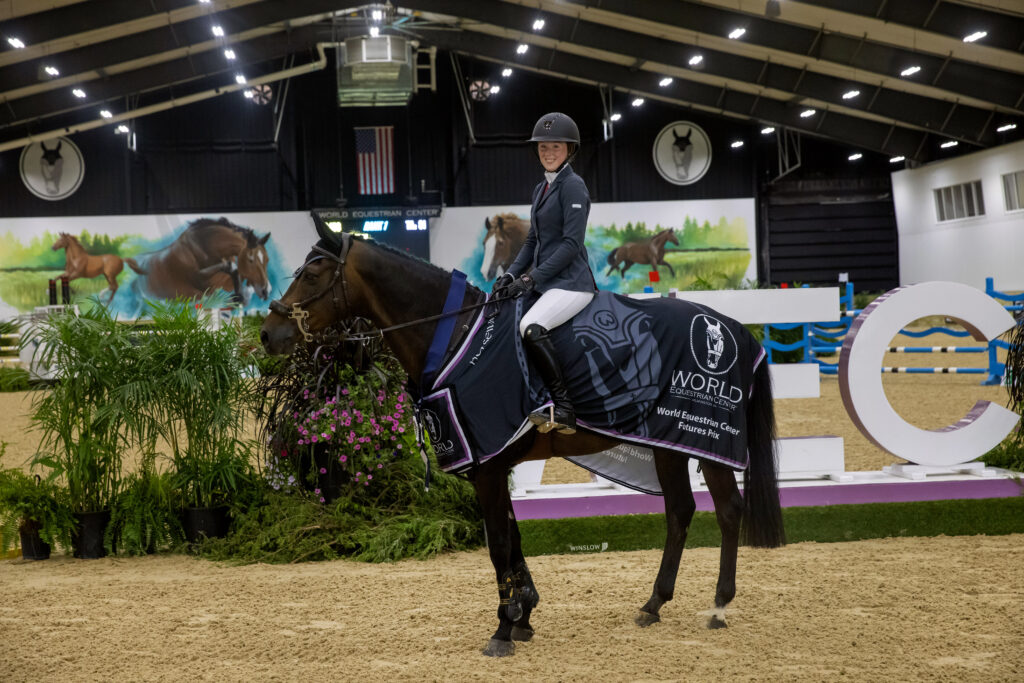 Lani Hutchison and Light Show(Quasimodo Z x Predente) 13-year-old bay Dutch Warmblood gelding proved unstoppable in the $10,000 WEC Futures Prix 1.30M.
Lani Spoke with us about today's Futures Prix Course and her new mount.
"Coming up on a shorter first jump was a little challenging, but it was fun and he rode great for me. I started riding him earlier this year and he has been a great step up horse to take me into the bigger classes"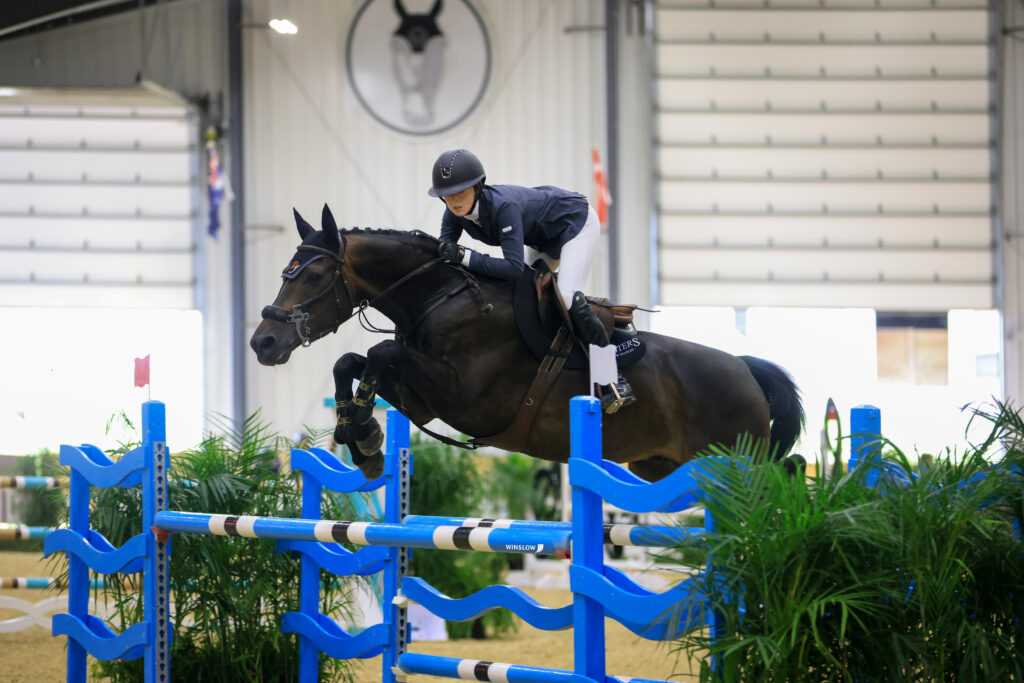 Hutchison of Columbus, Ohio, and Light Show topped the class with a quick first round of 72.602 seconds, followed by a fierce jump-off round of 35.194 seconds. The pair plans to return in August and has future goals of entering the Grand Prix's.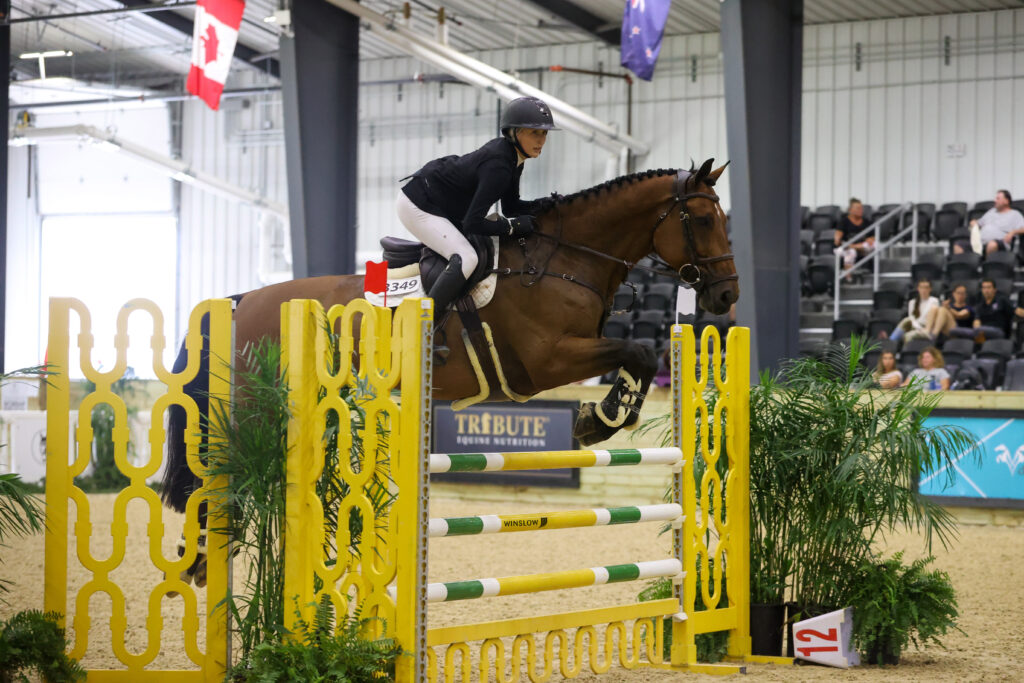 Speeding into second place double clear was Ella Mauritzson and her own Kir Royale SCP(Amaretto D Arco x Werly Chin de Muze). Mauritzson raced against the clock with a speedy first-round time of 72.754 seconds, followed by a quick and nimble jump-off time of 36.210 seconds.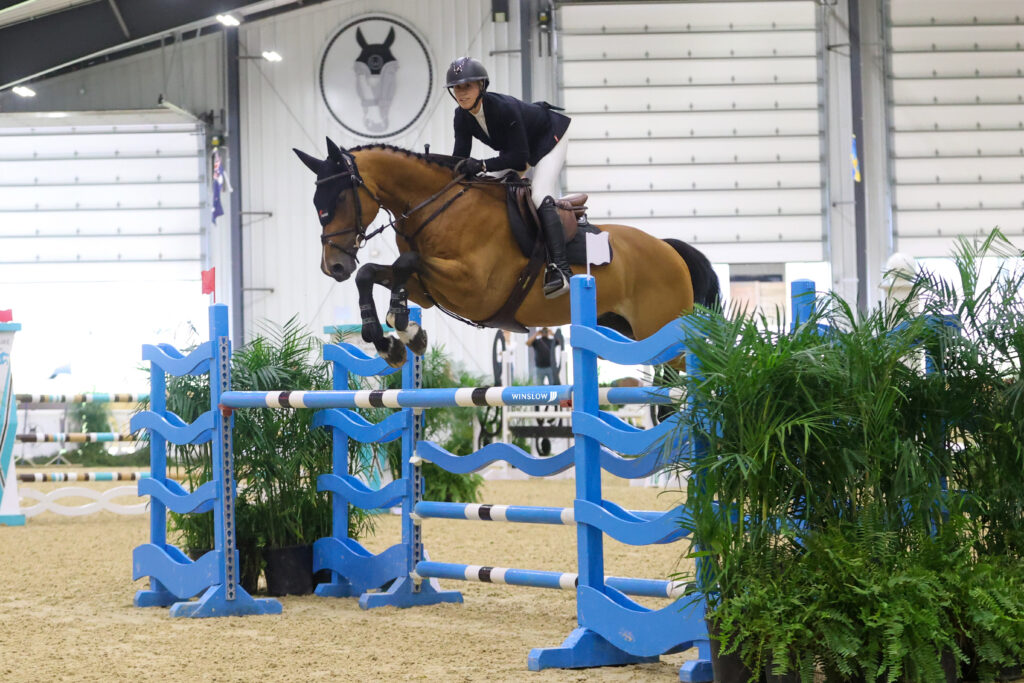 Summer Hill and Helmig-K also had a noteworthy double clear round. Hill and Helmig-K managed a first-round time of 74.129 seconds, followed by a jump-off of 36.862 seconds. 
$30,000 World Equestrian Center Grand Prix Results
Maraca LS La Silla, Kady Abrahamson – 0 | 0 | 36.371
Catch A Star HSS, Kevin McCarthy – 0 | 0 | 36.930
Essince W, David Q. Beisel – 0 | 0 | 37.162
Caiman Des Sequoias, Nicole Loochtan – 0 | 0 | 37.344
Banco Du Moulin, Kady Abrahamson – 0 | 0 | 37.723
First Finch, Logan Taylor – 0 | 4 | 39.477
Ryan Genn, Ryan Michael Genn – 0 | 8 | 38.664
Bugatti, Wilhelm Genn – 0 | 14 | 55.637
Kinsella, Charlotte Clark – 4 | 75.743
Ecuador W, Logan Taylor – 4 | 78.534
$10,000 World Equestrian Center Futures Prix 1.30m Results
Light Show, Lani Hutchison – 0 | 0 | 35.194
Kir Royale SCP, Ella Mauritzson – 0 | 0 | 36.210
Helmig-K, Summer Hill – 0 | 0 | 36.862
Gyloma, Erika Thornell – 0 | 0 | 37.922
Himini, Colleen Acosta – 0 | 0 | 38.354
Dolla 3, Charlotte Clark – 0 | 0 | 41.669
Ammeretto, Izzy Beisel – 0 | 4 | 34.243
Metro Lass, Abby Lockwood – 0 | 4 | 35.157
Isla La Palma, Devin M. Milan – 0 | 4 | 35.207
Vanov Van Sombeke, John Gilpin – 0 | 4 | 36.894