Edited Press Release
Wellington, FL – Oct. 31, 2021 – It was a tight race for the blue ribbon in the $2,500 USHJA National Hunter Derby, presented by CCTV Agent, during the ESP Fall II show, with only three points separating the podium finishers. In the end, Vivianne Kassin of Miami, FL, and First Blue LLC's California Blue edged ahead of the pack to claim victory thanks to a final score of 153 points.
"California Blue is being leased by one of my students, Bess Bryan, and she went out of town this weekend so I promised her that I would give the horse a great experience on the grass because her dream is to do a derby before she graduates," commented Kassin. "Now, she is absolutely ready to go in the derby with her rider and be honest and kind to get a great round together."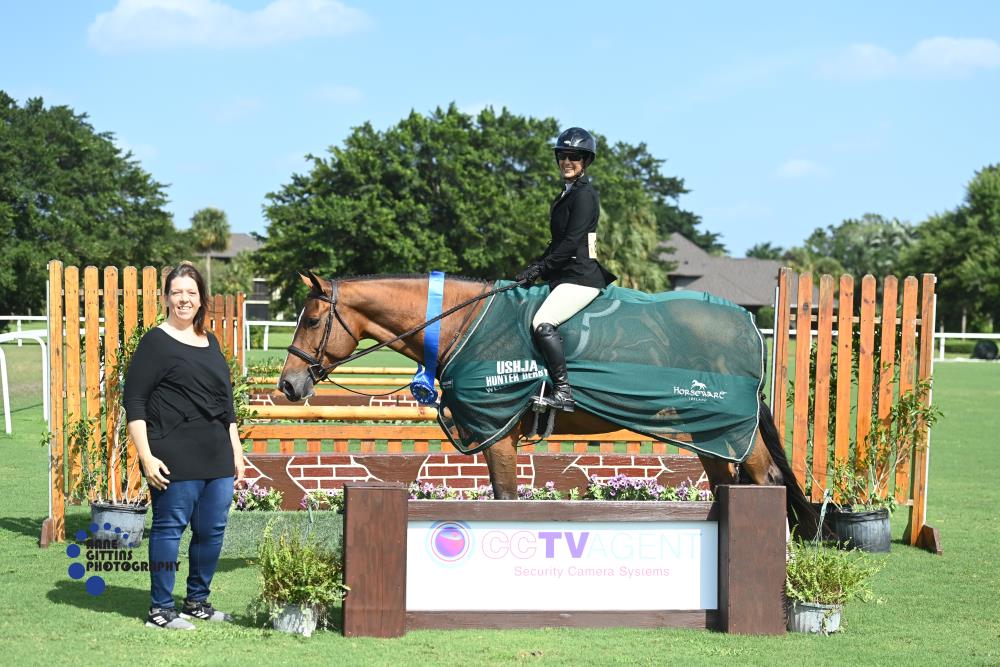 Following the classic round of riding, Alexa Davis of Wellington, FL, and Ulster/SGA's Castle sat atop the leaderboard with a score of 82. With an initial score of 75, Kassin and California Blue were in third place but managed to improve in their handy round with a score of 78, which pushed them to the top of the leaderboard with only two pairs left to ride. Ultimately, the subsequent duos could not match the performance of Kassin and her mount, solidifying them as the winning partners.
"I loved the first course, especially the long approaches in the big field. This horse happens to be really good at that because she lets you pick a distance and she stays there," remarked Cassin. "As far as the handy, I just wanted to test her handy skills and ride it a bit more like a jumper to get her excited, so we did the inside turns and she really stepped up to the plate."
Behind Kassin and California Blue, Kierstin Antoniadis of Loxahatchee, FL, rode Castlewood Farm Inc.'s Con Capitano finished just one point behind the leaders with a final tally of 152 points to be awarded the red ribbon. Third place went to Lexy Reed of Fort Lauderdale, FL, and Horselux LLC's Rock Angel with 150 points.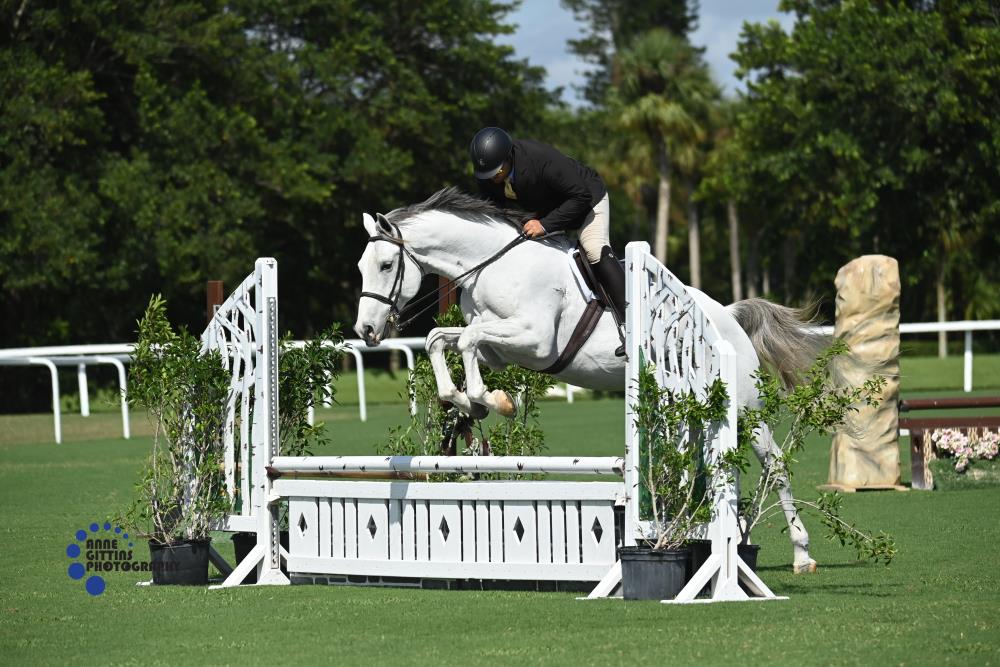 Saturday featured the $1,000 Equestrian Team Apparel 2'6″-2'9″ Hunter Derby, during which Nestor Maceda-Johnson of Southwest Ranches, FL, and Prometido Z, owned by Adelle Alletto, stood out as the clear victors with scores of 86 and 85 for a final tally of 171 points. The leader after the classic round with 88 points, Susannah Morrell of Lakeland, FL, and Elizabeth Blaisdell's Con Figaro ended up in the runner-spot following a handy score of 75 to finish on 163 points. With scores of 83 and 67 for a cumulative total of 150, Pavlina Escobedo of Coral Gables, FL, rode her own Chacco Blue Moon to third place overall.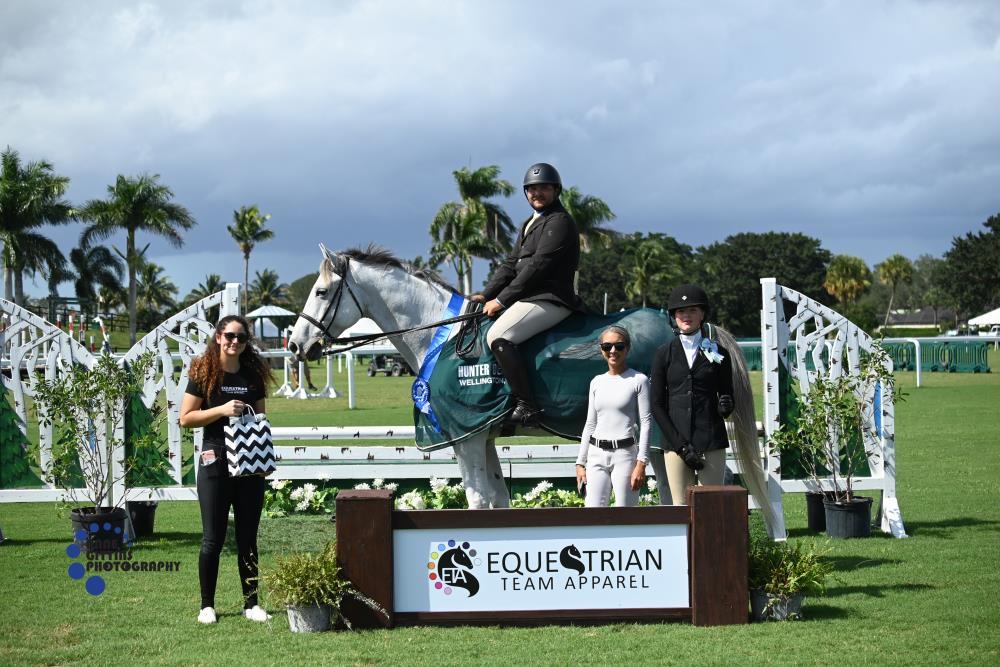 Cassidy John of Jupiter, FL, earned champion honors in the Low Children's/Adult Hunter division, presented by Santa Cruz Animal Health, with her own entry, Good Question. The pair topped three of the division's five classes to place them at the top of the overall scorecard. Reserve champion was awarded to Grayson Corry of Jupiter, FL, and his Gotta Believe after receiving a first, a second, and three third-place finishes.
Sunday morning welcomed a crew of creative riders to the ring for the Halloween Costume Class to celebrate the holiday. Horse-and-rider pairs donned outfits such as Harry Potter, an M&M, the Chick-fil-A cow, a hippie, and other inventive ideas.