By Amanda Picciotto Feitosa and Sabrina Schmidt for Jennifer Wood Media, Inc.
On Friday morning at the Winter Equestrian Festival's Rost Arena, Victoria Colvin of Loxahatchee, FL, rode to first and second place finishes over fences aboard Circa, a 6-year-old Holsteiner mare by the famous jumping stallion Casall.
Colvin and Circa earned the championship ribbon after posting scores of 84 and 86 on Friday and a division high 89 on Thursday in the E.R. Mische Grand Hunter Ring.
"She's got a big stride and nice high jump. She canters right down the lines, and is just so consistent," said Colvin of the imported mare owned by Laura Karet of Glade Run Farm LLC.
It was a sentiment that was echoed by trainer Mitchell Robinson who also noted the mare's ability, which is understandable given her sire.
"What makes her special? Her jump," said Robinson. "She has a wonderful, careful, scopey jump. It's her number one trait for sure."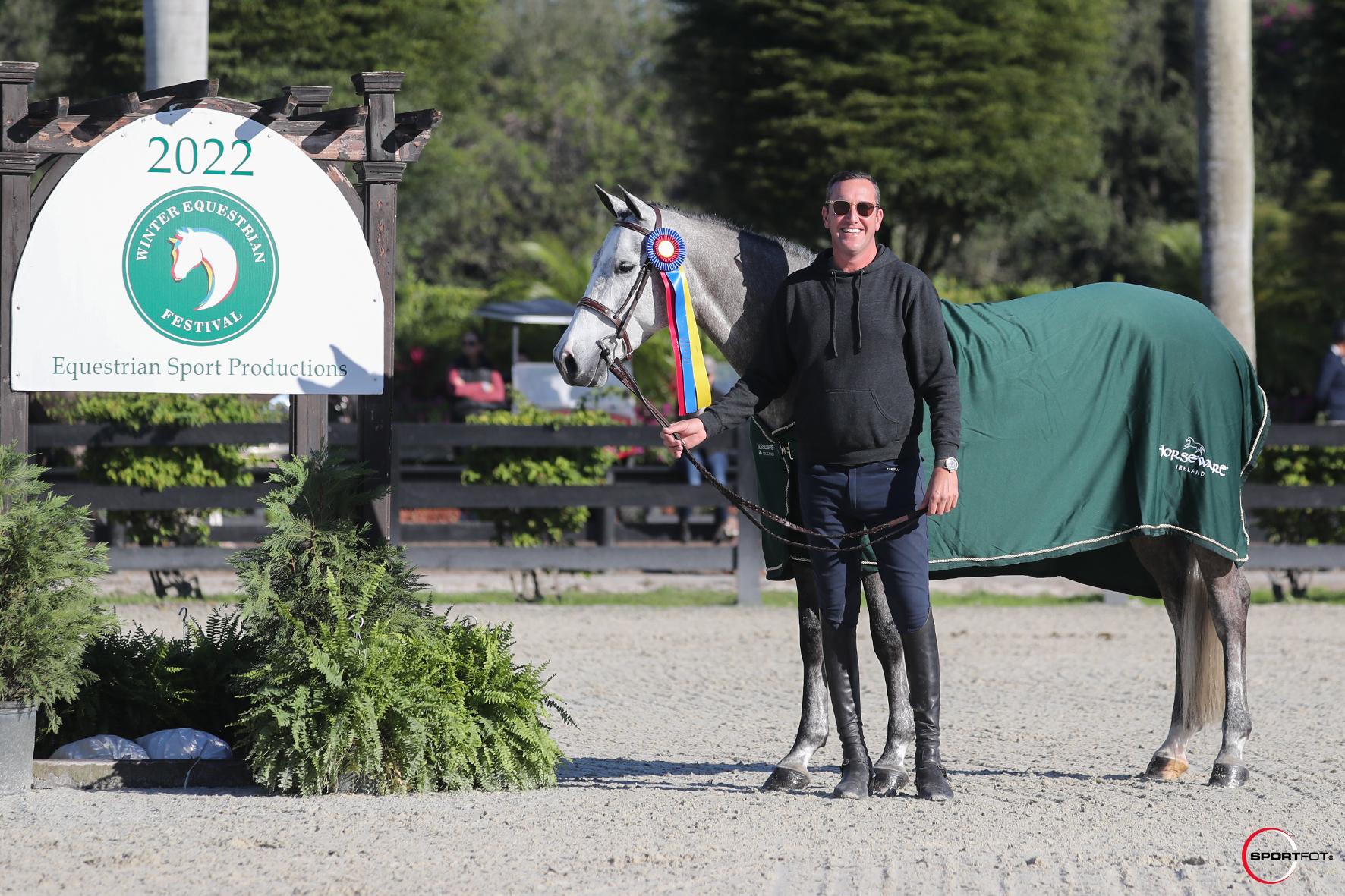 Circa's consistency and evenness is impressive given her young age and that she has only competed in the hunter division for a short period of time.
"She's a young horse who hasn't been in the country very long so she's getting used to Florida and all of those things. She has lots of personality, but everything is a first," noted Robinson.
One thing that doesn't seem to be a first for the young mare is her success in the Young Hunters. Champion this week, the mare was ridden to a reserve champion finish in the same division during WEF Premiere week.
"She's a mare, but doesn't act like one. She's chill," Colvin said of Circa. "I've shown her about four times now, and she always comes out the same whether it's early morning or four o'clock in the afternoon."
Robinson weighed in on future plans for Circa, noting that the mare will continue with Colvin in the professional division this year and then become an amateur hunter with owner Karet.
The reserve championship in the division went to Saint, a five-year-old Dutch Warmblood gelding owned by Tammy Williams and shown by Tara Metzner.