Edited Press Release
Up-and-coming young hunter horses made their way to the Rost Arena on Friday morning to see who would emerge a champion in the Young Hunter 3"/2'9" (6 and Under) division. Ten pairs came forward for the under saddle and 11 returned for the final two over-fences classes. Veteran hunter professional John French piloted Robinson Ridge LLC's five-year-old warmblood gelding Luxor (Canoso x Cartina) to the prime position of the division.
The pair had some of the best rides of the division with consistent scores in the mid-80s producing two firsts and two seconds.
"What is so nice about Luxor and what I think the judges really like is that this is a young hunter horse but he goes around the ring like a seasoned pro," stated French. "He was incredibly consistent this week. His stride is big so he can slowly make his way around the fences and is just very relaxed overall. He's quite the attractive horse in the ring."
The rising star had his owners convinced from the beginning as the decision was made to bring him over to the U.S. off of a video alone.
"His current owner had just begun riding with me and was looking for a horse for herself to ride," detailed French. "When we saw his video, she said to me, 'Let's go ahead and buy him. He can be your horse to compete this year, and then we can make him up to be my mount.' That was all there was to it."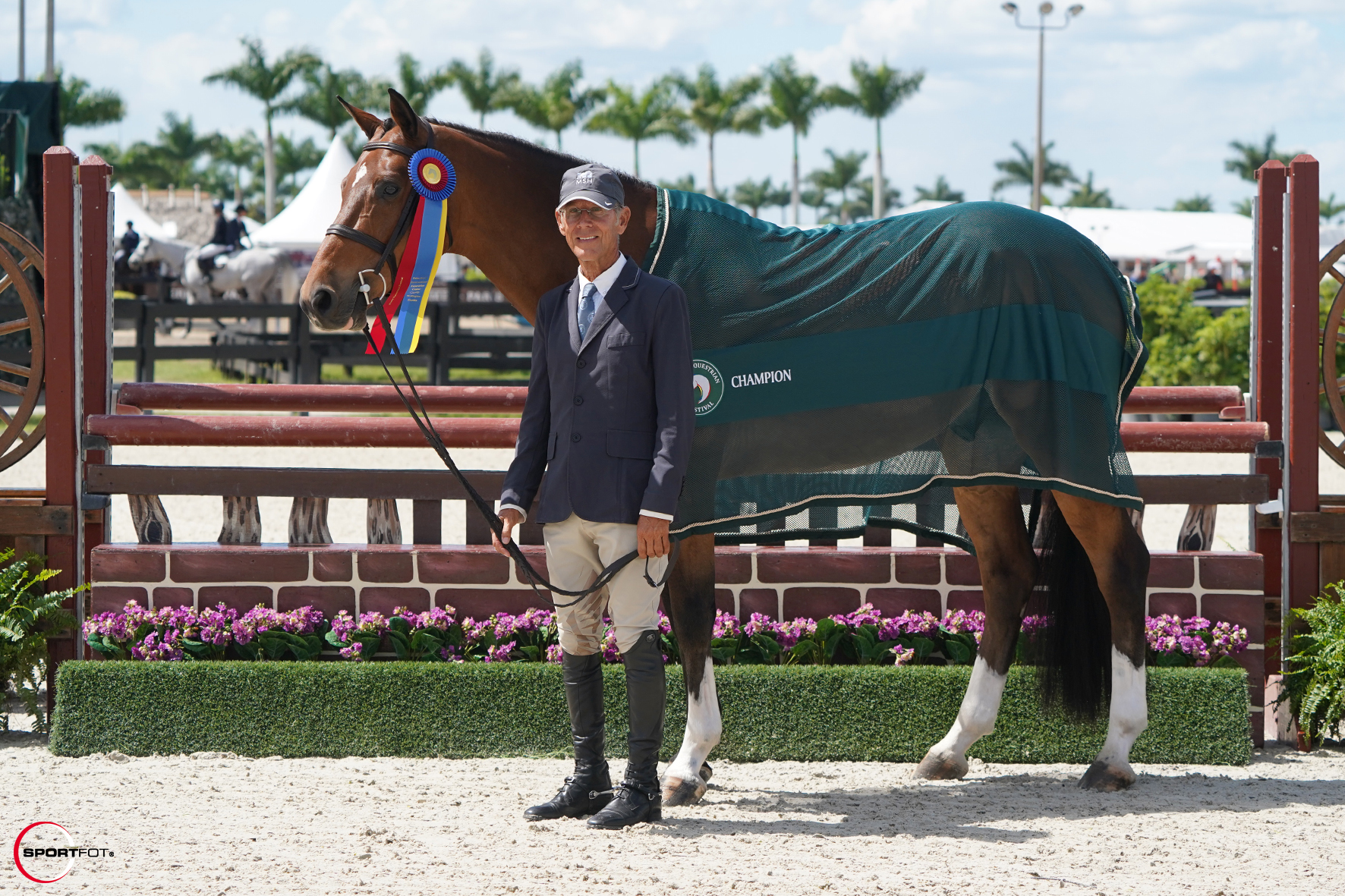 Reserve champion of the division was Stephen DiCarlo with Jenny Sutton's five-year-old Holsteiner gelding Statesman (Casall x Cireu). The duo rode to results of two firsts, a third, and a sixth to take the reserve honors.