Edited Press Release
Wilmington, OH – Saturday was a special day as competitors in the $30,000 WEC Grand Prix and $10,000 Futures Prix wore purple ribbons on their jacket lapels in support of fellow showjumper David Beisel, who is working toward recovery from a devastating fall at a rehabilitation center in Cincinnati, Ohio.
Course designer Anderson Lima (BRA) set the tracks for the two feature classes that tested each rider's expert ability. Eight of the fourteen pairs who contested the $30,000 WEC Grand Prix went clear in round one Five pairs went on to jump double clear, but none could catch junior Skylar Wireman and her own King's Ruby (King of Hearts x Cameo).
"This mare is homebred, and I've brought her along by myself entirely," Wireman said. "We haven't competed in many 1.40m [classes], but some here and there, working on building her up to it. Riding and winning with her is so rewarding because I have done all of the work myself. It feels so good to finally get a big win with her! She performed spectacularly tonight."
Wireman of Bonsall, California, and the speedy 10-year-old mare negotiated a clean trip in the qualifying round in 71.334 seconds. The pair returned for the jump-off and completed it in 40.850 seconds with a clean round that would secure the $30,000 WEC Grand Prix win.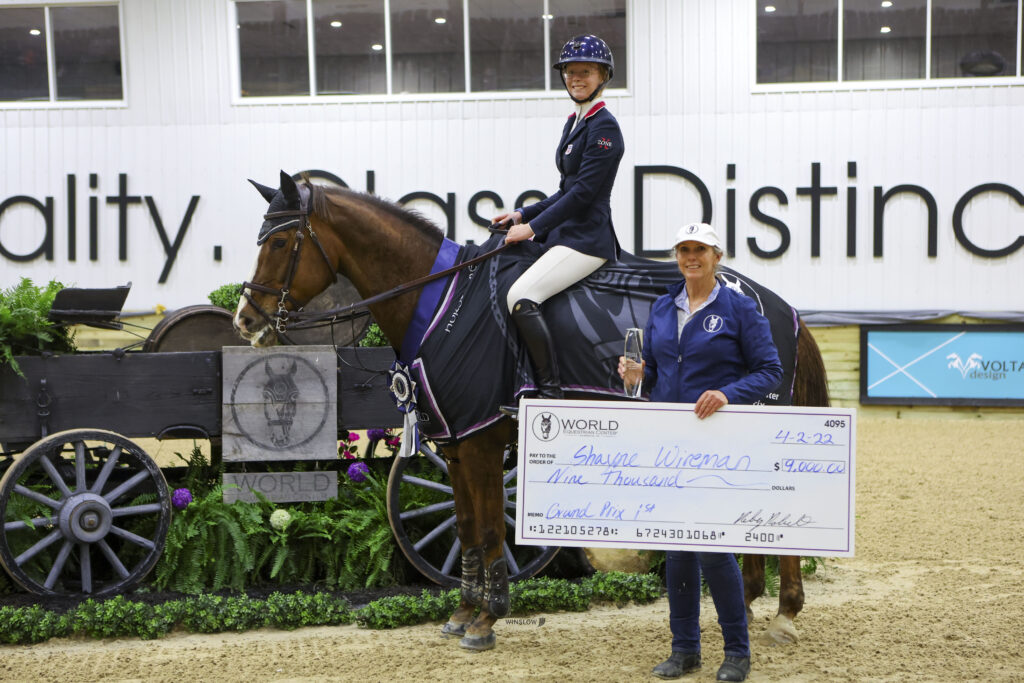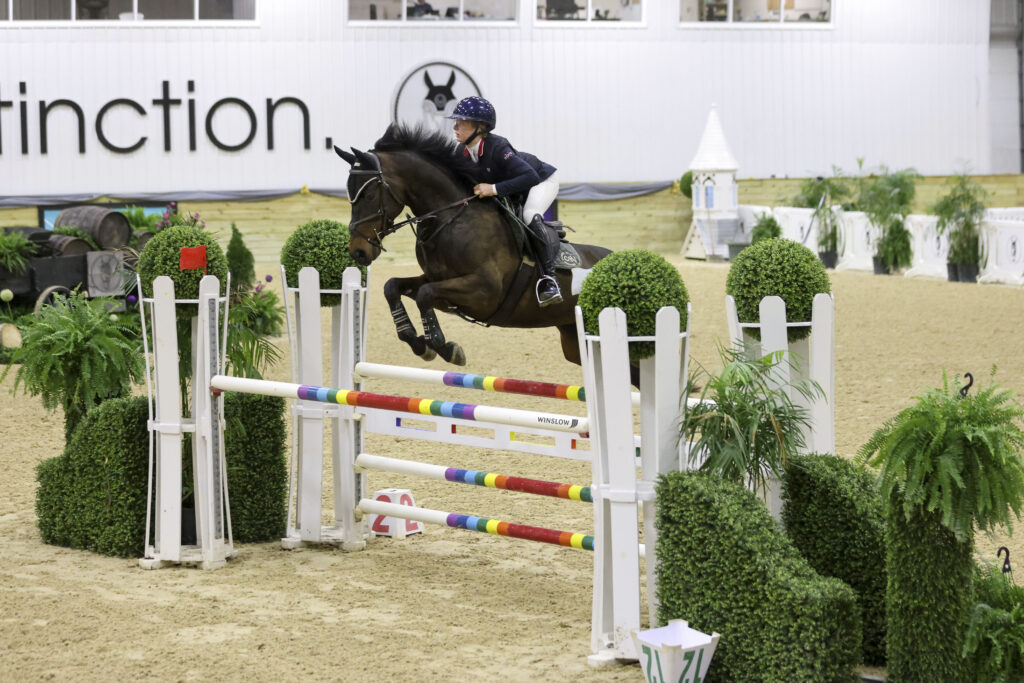 The three-ring junior rider found herself in the WEC winner's circle once again, this time aboard Cielo (Citoki x Lola) in the $10,000 Futures Prix 1.30m. Wireman piloted Justin Resnik's seven-year-old Holsteiner gelding through the first round in 76.037 seconds. The pair immediately advanced to the jump-off, skillfully navigating the winding course, and going clear in just 38.389 seconds to secure first place honors.
"This is a greener horse who recently moved up to the 1.35m," she said. "Knowing that several others had a rail down in the jump-off, I knew that there could be a faster time. The other rider to go clear seemed to play it safe and was a bit slower. Cielo isn't the fastest at turning yet, so I knew I had to use his big stride to my advantage."
$30,000 WEC Wilmington Grand Prix Results:
King's Ruby, Skylar Wireman: 0 | 0 | 40.850
Maraca LS La Silla, Kady Abrahamson: 0 | 0 | 41.917
Kinsella, Charlotte Clark: 0 | 0 | 42.388
Banco Du Moulin, Kady Abrahamson
Big Girl Z, Sam Pegg: 0 | 0 | 42.807
Coolio 23, Skylar Wireman: 0 | 4 | 40.208
Karen!, Skylar Wireman, 0 | 4 | 40.535
Fortysix & 2, Lyriss Jaeger: 0 | 15 | 60.087
Catch a Star HSS, Kevin McCarthy 4 | 74.294
Gluckskeks, Sam Pegg: 4 | 74.951
$10,000 WEC Wilmington Futures Prix Results:
Cielo, Skylar Wireman: 0 | 0 | 38.389
Clinton, Emma Lena M. Green: 0 | 0 | 46.622
Bam Bam Du Muze, Kieley McQuaker: 0 | 4 | 40.102
Honey Girl, Kevin McCarthy: 0 | 4 | 44.460
Wondergirl, Diana Conlon: 4 | 72.035
Pacifica, Sam Pegg: 4 | 72.092
CF Lucky Blue, Kelsey Mogel: 4 | 75.640
Another Never, Lanie Thomas: 4 | 75.821
Cubscout BG, Christopher B. Ferralez: 4 | 78.933
Oliver, Whitney Taylor: 8 | 75.220
---
This Post Brought to You by:
Taylor, Harris Insurance Services
Taylor, Harris Insurance Services (THIS) was founded in 1987 to provide specialized insurance for all types of equine risk.We place our policies with the highest rated and most secure carriers, meticulously selected for reliability and prompt claims settlement. We are proud of our worldwide reputation for responsive and courteous service, and we welcome the opportunity to discuss your equine insurance needs and provide you with a quote.
Access to multiple underwriters
Leader in the U.S. and European markets
Customized policies provide you with a choice
Trusted advisors in the equestrian industry
Direct access to insurance professionals
Policies that cover every breed and discipline across all 50 United States