By Sarah Madden for TIEC
Mill Spring, NC – April 3, 2022 – Tryon Welcome 2 concluded Sunday, with Christina Webb (Raleigh, NC) and FVF Sailor Man, besting 22 other entries Sunday's Regional Standard Jumper Classic . The penultimate duo to challenge Dean Rheinheimer's (Sheridan, IN) track in a 13 horse jump off, Webb and "Oliver" stopped the timers in 30.326 seconds for the win. Doug Payne (Rougemont, NC) and Quintessence, the 2011 Holsteiner gelding (Quinar x Victoria's Secret) owned by Jane Dudinsky, held the lead for the majority of the second round and finished in reserve on a time of 30.369 seconds. Heather Hooker Boggio (Wellington, FL) rounded out the podium with Charles 82, her own 2010 Holsteiner gelding (Cachas x V-Carica), clearing the short course in a time of 30.667 seconds.
Webb and the 2006 Dutch Warmblood gelding (Popeye K x Baby Grande) owned by Fox View Farm took advantage of a windy day, she relayed. "Oliver was very good, obviously and a little fresh, but I think that worked to our advantage. I always like it when he's a little frisky!"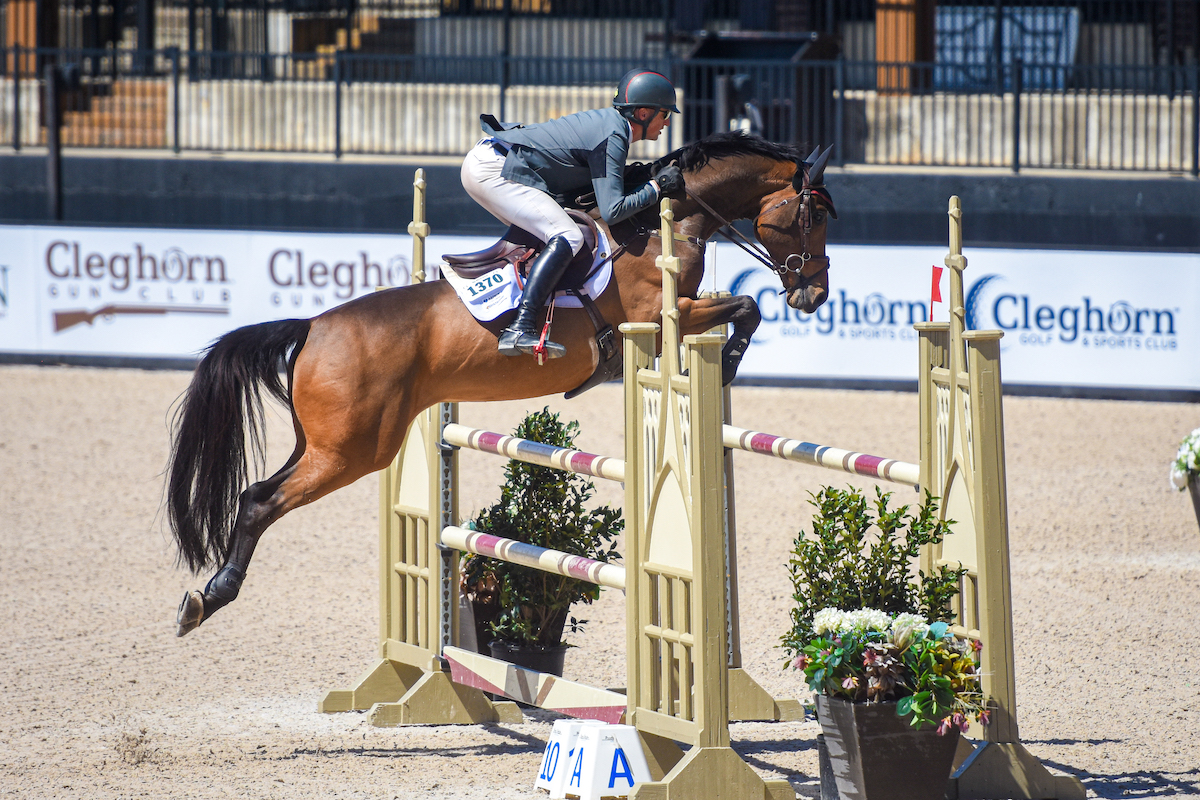 Doug Payne and Chaccolate
©TIEC
After 11 pairs had already challenged the jump off and chasing Payne's time of 30.369 seconds, Webb's strategy was to slice where she could and to keep her eyes on the next fence. "In the jump off, everything worked out, right out of stride. It's always nice when that happens! I knew I wanted to get a little wide angle to the first jump so I could have an easy time getting down the seven," she detailed.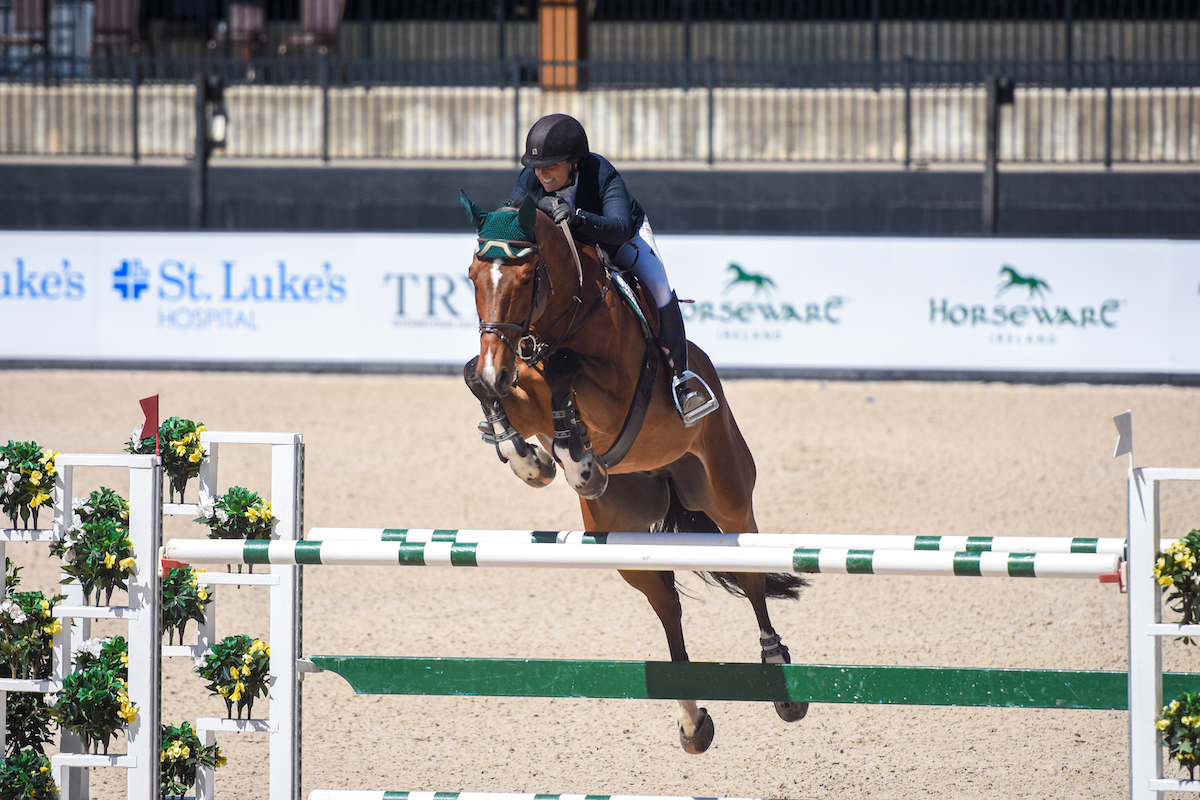 Heather Hooker Boggio and Charles 82
©TIEC
"My goal was to look early through all the turns and hope that I was able to find the distance right out of stride. And luckily, it was my day." Webb will compete in Tryon Welcome 3 at TIEC before heading home and returning to the venue again in the summer, hoping to continue her current success.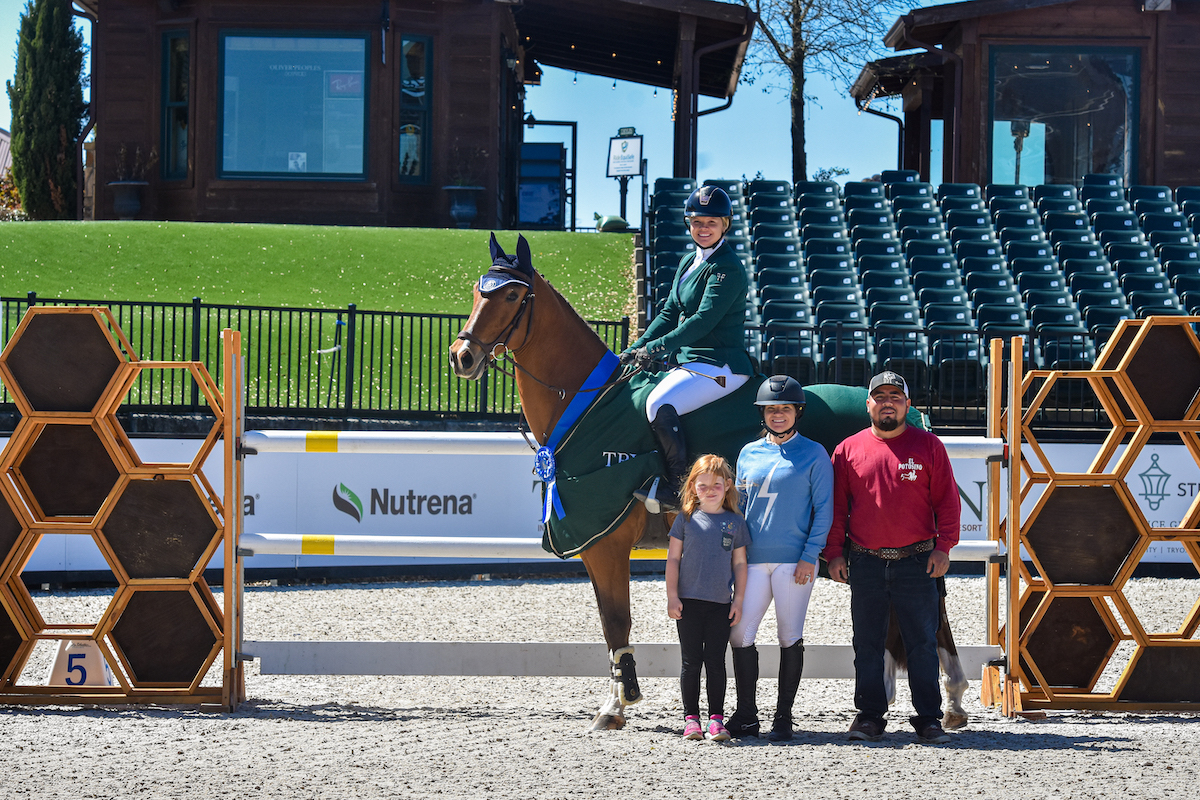 Christina Webb and FVF Sailor Man in their presentation ceremony.
©TIEC
Webb was thrilled with the day's result after a successful first week at the venue, emphasizing her relationship with her horse over the placing. "Oliver is 16 this year. We always joke that we don't talk about age or height around him, because he's a little old man, but he doesn't know it, thankfully," she said of the homebred. "Everyday I ride him I tell him how thankful I am. It's always nice to win, but my horse went really well, too."
Morgan Ashby and Dutchess Carola Continue their $5,000 Horseware Ireland Welcome Stake Streak
April 1, 2022 – Morgan Ashby (Denver, NC) and her own Dutchess Carola continued their triumphant return to competition by grabbing a second $5,000 Horseware Ireland Welcome Stake win in the past two weeks, stopping the jump-off timers in 39.796 seconds and dropping one rail. In reserve, Doug Payne (Rougemont, NC) and his own Chaccolate, a 2013 Warmblood gelding by Chacco Blue, navigated the jump-off track in 38.453 seconds with eight faults, while Peyton Preblick (Glen Allen, VA) rode Pennacle, the 2011 Hanoverian mare (Paparazzo x Verona) owned by Happy Valley Show Jumping LLC, to third on a score of 15 in 58.113 seconds. The top three were the only competitors of 20 entries to clear the first round of the Dean Rheinheimer (Sheridan, IN) course design.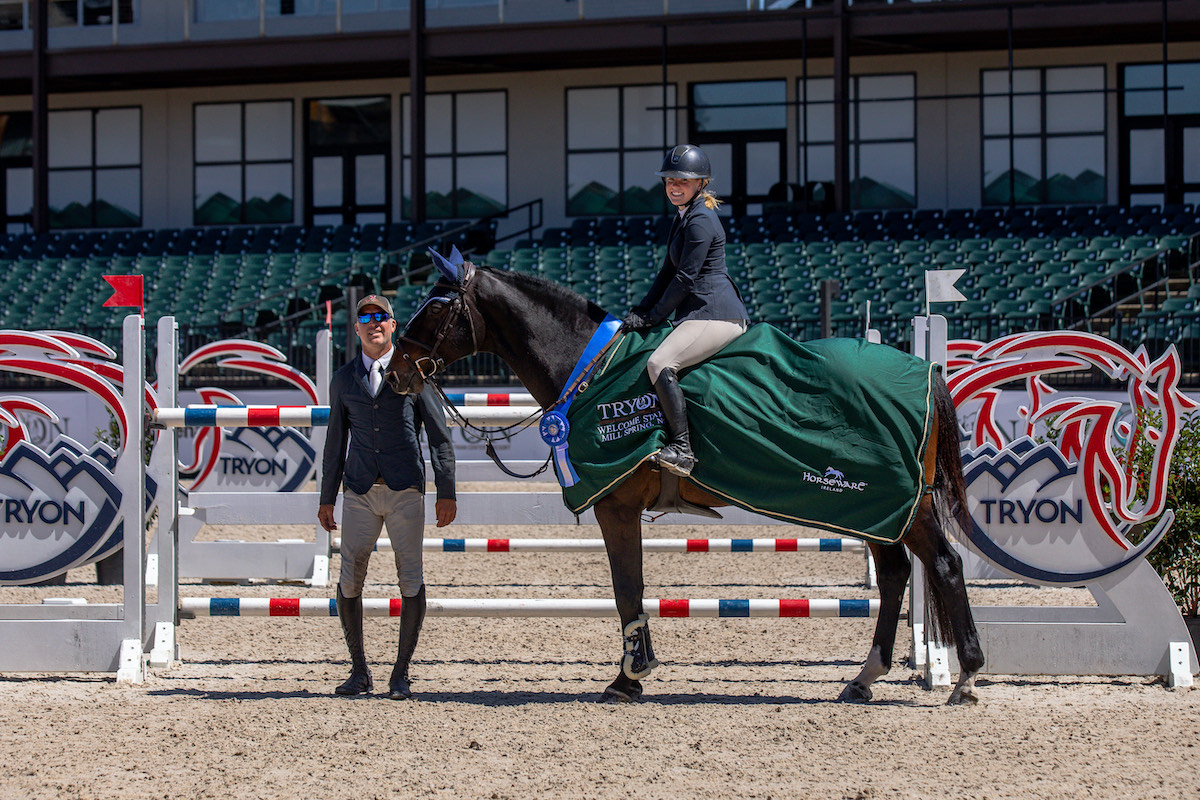 Morgan Ashby and Dutchess Carola in their presentation ceremony alongside Allen Nabors Jr.
©TIEC
Ashby and the 2011 Holsteiner mare (Contados x Koriska II) walked into the jump off round knowing that Payne had not gone clean, "so I was going in there to win," she recapped. "It was a pretty difficult course, with nobody going double clear. There were combinations coming out of the corners, a wide oxer, and some long runs."
In light of her competition, Ashby chose to be "tidy while opening her up a little," she explained. "She was absolutely perfect and jumped amazing!"
Their recent successes have come from dedicated homework and the continued refining of their warm-up routine, Ashby noted. "We've changed a couple things in the schooling ring, kind of figuring out what to do to keep her round and stuff like that. This different way of riding her has worked out very well," she concluded.
"She's really stepped up to the plate and always wants to be clean. She loves me a lot, and I think that's the reason she does it; she's like my best friend, and tries really hard for me."
For full results from the $5,000 Horseware Ireland Welcome Stake, click here.
For all division results from Tryon Welcome 2, click here.
For full results from the $25,000 Jumper Classic, click here.
---
This Post Brought to You by: Purina
We Shape the Future of Health & Wellbeing for Pets & People. We're Committed To Pets, People And The Planet We All Share. Purina Cares. Innovation. Quality. Safety