Edited Press Release
The $5,000 USHJA National Hunter Derby presented by Platinum Performance, took place Friday at ESP Holiday Festival II. Vivian Yowan of Darien, CT took the win with Sara Hogan's Sandstone as the highest scoring duo.
Nineteen riders competed in the derby, which was held in the "Hunt and Go" format. In total, the course consisted of 13 obstacles, including four high options. Fences one through eight made up the Classic phase of the course, while fences nine through twelve made up the Handy phase. Yowan and Sandstone were third to go in the order and took an early lead after receiving a 91 in the Classic phase and a 90 in the Handy phase for a combined score of 181. The pair managed to hold the top score all the way through the class.
"He's kind of a dream; he's very straight forward and does his own thing. I feel very lucky that I get to show him in some of these derbies," said Yowan regarding Sandstone. "I thought the course was really nice. The transition into the handy phase in a hunt and go format can sometimes be tricky but it played out nicely. There were a lot of questions in this handy phase, which sometimes in a big ring can be hard to include, but I definitely thought they were tricky enough."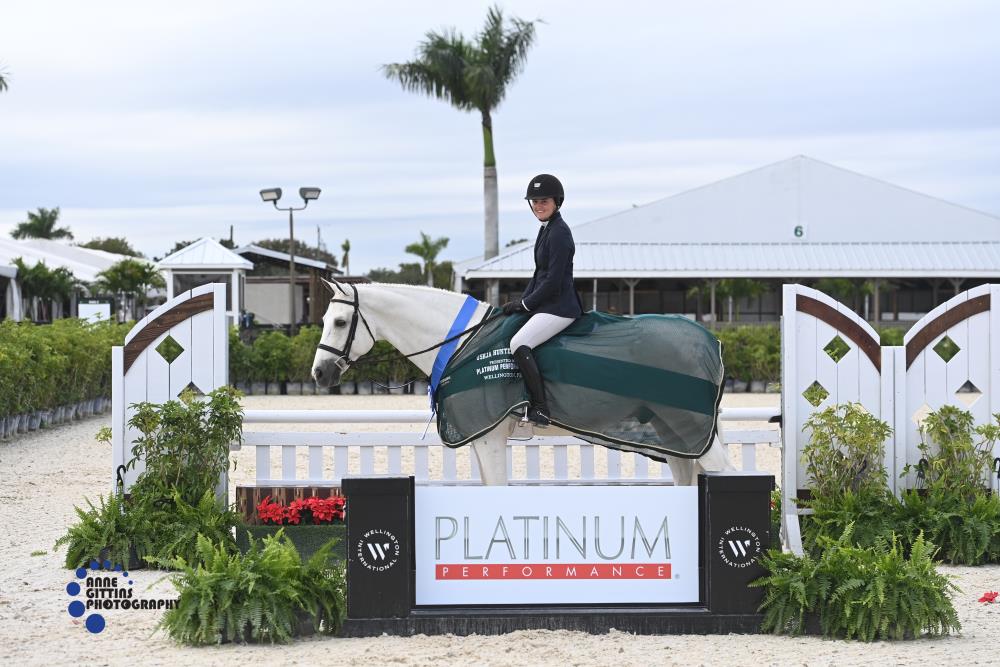 Taking the second-place ribbon was Ariana Marnell, of Las Vegas, NV, and Ocean Road, owned by Marnell Sport Horses, with a combined score of 180, earning a 92 in the Classic phase and an 88 in the Handy phase. Completing the podium was Wellington, FL native, Jennifer Bliss and Sugarman, owned by Harris Hill Farm, LLC. The pair scored an 87 in the Classic phase and an 89 in the Handy for a combined score of 176.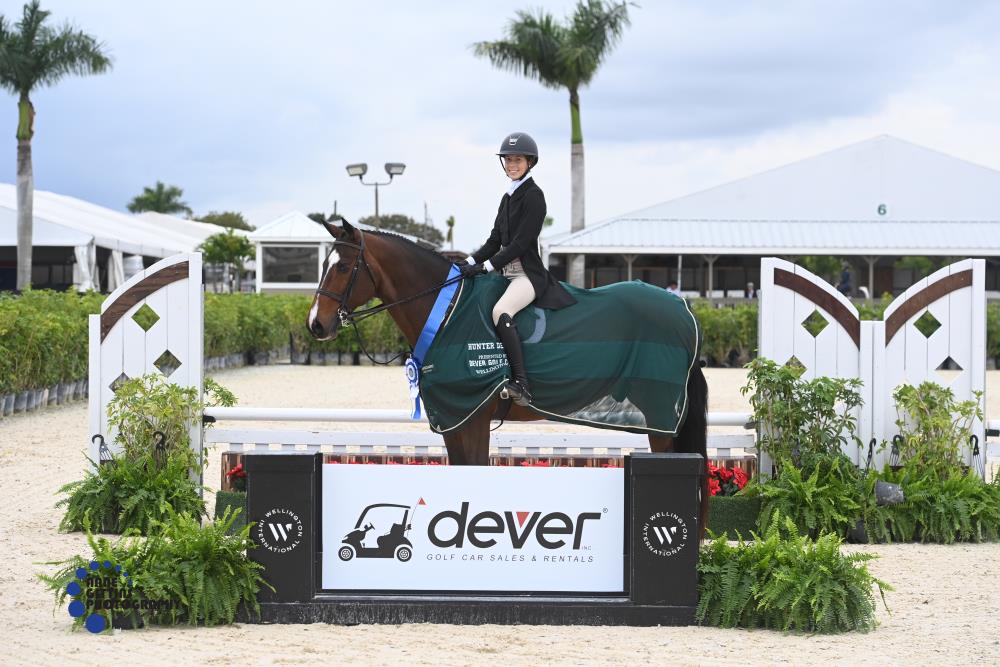 The Holiday Festival ll featured another derby on Saturday with the $1,000 Dever Golf Carts 2'6"/2'9" Hunter Derby. Held in a "Hunt and Go" format, the course consisted of twelve obstacles, jumps one through seven represented the Classic phase, while jumps eight through twelve made up the Handy phase. Completing both phases with the highest combined score of 177 was Pavlina Escobedo, of Coral Gables, FL, and her own Chacco Blue Moon. The pair earned an 83 in the Classic phase and a 90 in the Handy phase. Taking the second spot was Jennifer Papiernik, of Wellington, FL, and Camelia, owned by Nadine Larkin, with a Classic phase score of 84 and a Handy phase score of 88, earning a combined score of 175. Pavlina Escobedo rounded out the podium with her second mount, Quiwi, owned by Ashland Farms, earning a combined score of 173, scoring an 82 in the Classic phase and an 87 in the Handy phase.
For the full results of the $5,000 USHA National Hunter Derby, click HERE.
Original press release from https://pbiec.com.
This post brought to you by 
Alexis first spent her childhood playing behind her parents' shop cases in the Jewelers Building of Boston, where the stories and people she observed inspired her to dream of her own business where she would make and sell beautiful things. Guided by her intuition, Alexis designed her first piece of jewelry in 2011 and has since become an award-winning designer and destination for good luck charms, talismans, personal power objects, and Luxuries for your Soul™. In addition, my coveted shields have grown a community of worldwide collectors, motivated by my trademarked mantra SHIELD YOURSELF®.
The pieces created by Alexis Kletjian are influenced by the lore and magic of bygone eras and designed for the modern world. Gemstones are hand-selected and Alexis cultivates relationships for meaningful exchange by aligning herself with souls of similar beliefs.