Edited Press Release
The $25,000 ProElite National Grand Prix took place on Friday, December 23, the final day of the ESP New Year's Show at Wellington International. A competitive field of 18 horse-and-rider combinations stepped into the International Arena, but it was ultimately Brazil's Celso Ariani who emerged at the top of the leaderboard with Ricardo Romero's Janari Ter Dolen.
"She [Janari Ter Dolen] is an amazing horse who has already brought me a few victories," commented Ariani. "I've had her for about four years, and she has always been very competitive. We're lucky to have her on our team. She has done a few FEI classes, including a couple four-star Grand Prix classes, and has won several National Grand Prix classes."
Course designer Jasen Shelley crafted two rounds of jumps that tested the field of international riders. After the initial phase of competition, the field was reduced to just four combinations who were able to successfully clear the first round. In the jump-off, Ariani was the second rider to test the track and shaved nearly five seconds off the pathfinder's track, taking the lead with Janari Ter Dolen in a quick 39.645 seconds.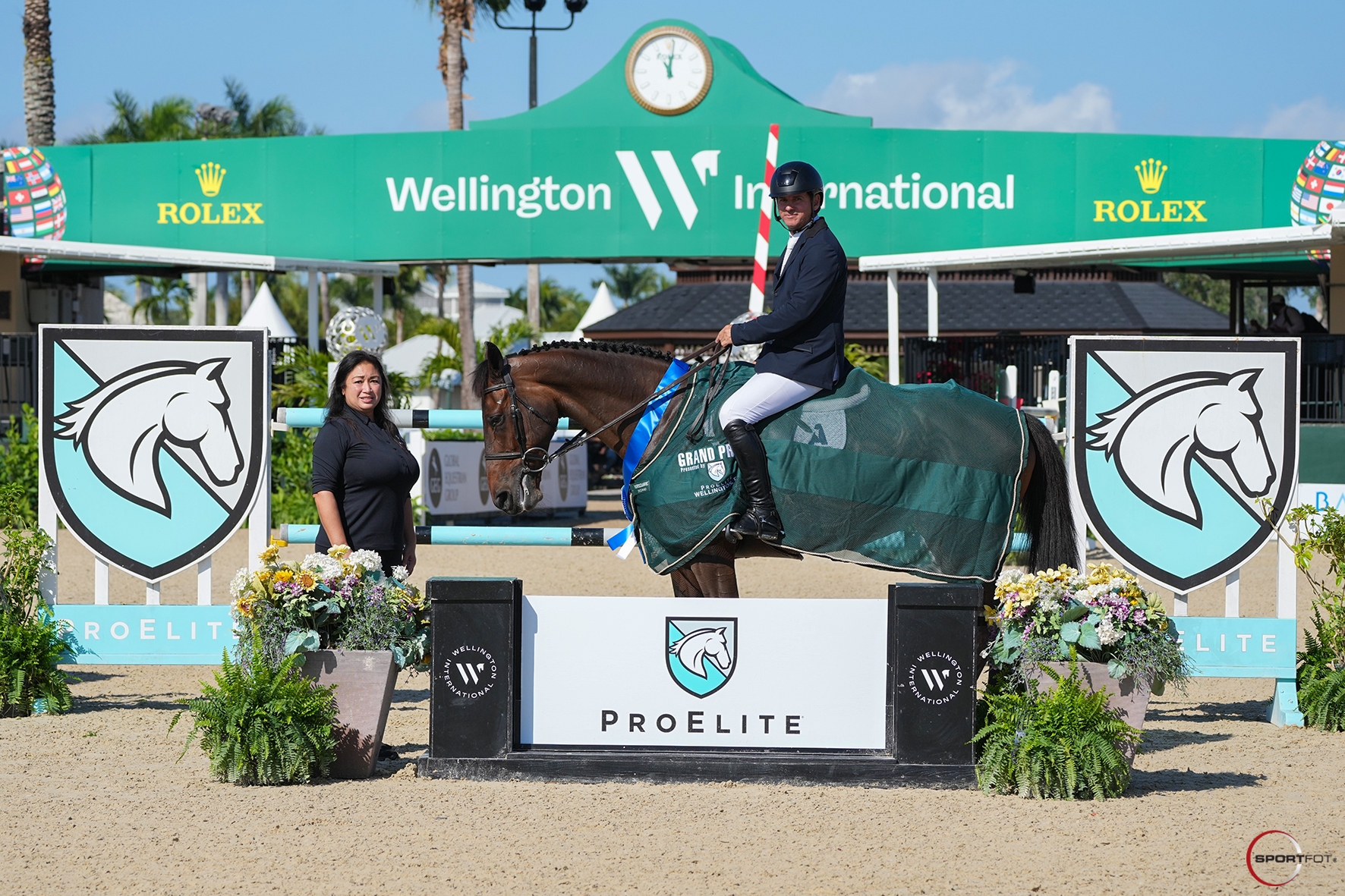 "Both of the courses were really nice. The first round was built big enough that there weren't too many clear. The jump-off fit my horse really well because she can gallop and turn very quickly, so I was lucky today," Ariani continued, saying, "Since there were only four of us in the jump-off, I just went for it. The plan was to go fast, and turn quick, this horse is very competitive and hungry to win."
Pathfinders Filip De Wandel (BEL) and Manhattan Van't Leeuweriikenhof, owned by Five Way Farm LLC, finished in second place with a clear jump-off time of 44.928 seconds. Wandel also claimed the final podium placing with Five Way Farm's Nanking VD Donkhoeve as the final pair to put in a double-clear performance with a jump-off time of 49.395 seconds.
For the full results of the $25,000 ProElite National Grand Prix, please click HERE.
Original press release from https://pbiec.com.
This post brought to you by
Alexis first spent her childhood playing behind her parents' shop cases in the Jewelers Building of Boston, where the stories and people she observed inspired her to dream of her own business where she would make and sell beautiful things. Guided by her intuition, Alexis designed her first piece of jewelry in 2011 and has since become an award-winning designer and destination for good luck charms, talismans, personal power objects, and Luxuries for your Soul™. In addition, my coveted shields have grown a community of worldwide collectors, motivated by my trademarked mantra SHIELD YOURSELF®.
The pieces created by Alexis Kletjian are influenced by the lore and magic of bygone eras and designed for the modern world. Gemstones are hand-selected and Alexis cultivates relationships for meaningful exchange by aligning herself with souls of similar beliefs.