Mill Spring, NC – It seemed like David O'Brien (Lexington, KY) had clinched a podium sweep in the $15,000 Tryon Resort Grand Prix, a 1.35m-1.40m Jumper Classic, until Taylor Land (Atlanta, GA) rode the Pinetree Farms Inc. entry, Get Go, to a 32.316-second jump-off performance to claim top honors in the highlight Jumper class of the week at Tryon International Equestrian Center and Resort (TIEC). O'Brien piloted One in a Million SCF, the 2014 Belgian Warmblood gelding (Presley Boy x Werly Chin de Muze) owned by Spy Coast Farm LLC, to reserve on a time of 34.33, while he guided Newton Ocean, the Sweet Oak Farm-owned 2011 Swedish Warmblood mare (VDL Atlantic x Nicole), to third on a clear jump-off time of 34.51. In fourth, O'Brien cleared the short course in 36.071 seconds aboard El Balou OLD, the 2012 Oldenburg gelding (Eldorado VD Zeshoek x Sunshine's Botox) owned by Chansonette Farm LLC.
Land is revving back up after a quiet winter, which followed a months-long recovery from falling off and breaking her arm last August. Get Go, the 2012 Hanoverian gelding (Grey Top x Wantana) known as "Grumbles," is just a few shows back into competition mode and "really stepped up to the plate" to navigate a tricky jump-off course set by Keith Bollotte (Hendersonville, NC), Land explained.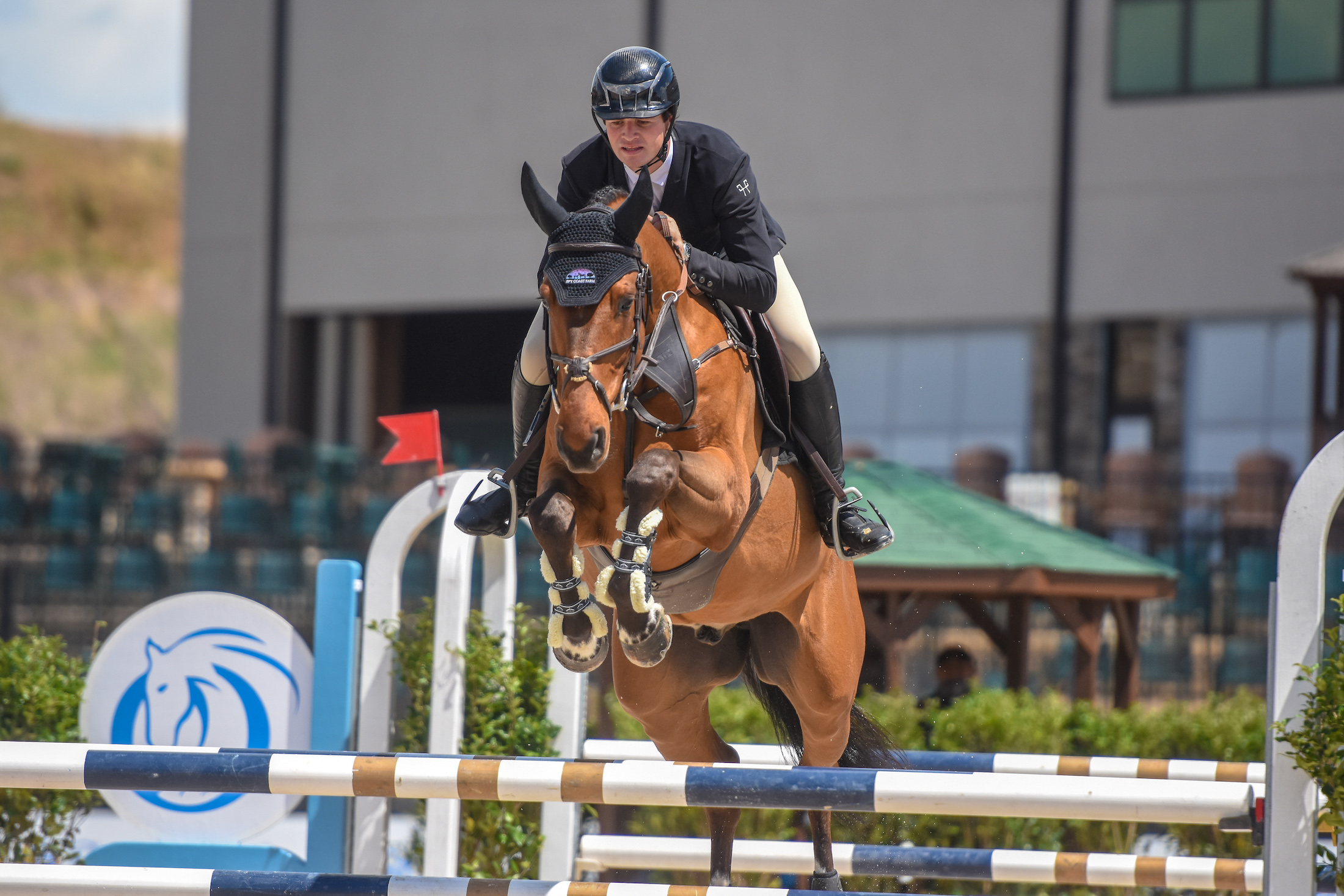 "I thought it was a pretty difficult [track]. Everything came up quickly, so you really had to be organized and know where you were going. The horse really had to be focused. There were a lot of turns and options for leave-outs in the jump-off. He listened really well and just went for it right when I asked, so I was able to not get too flat and be smooth."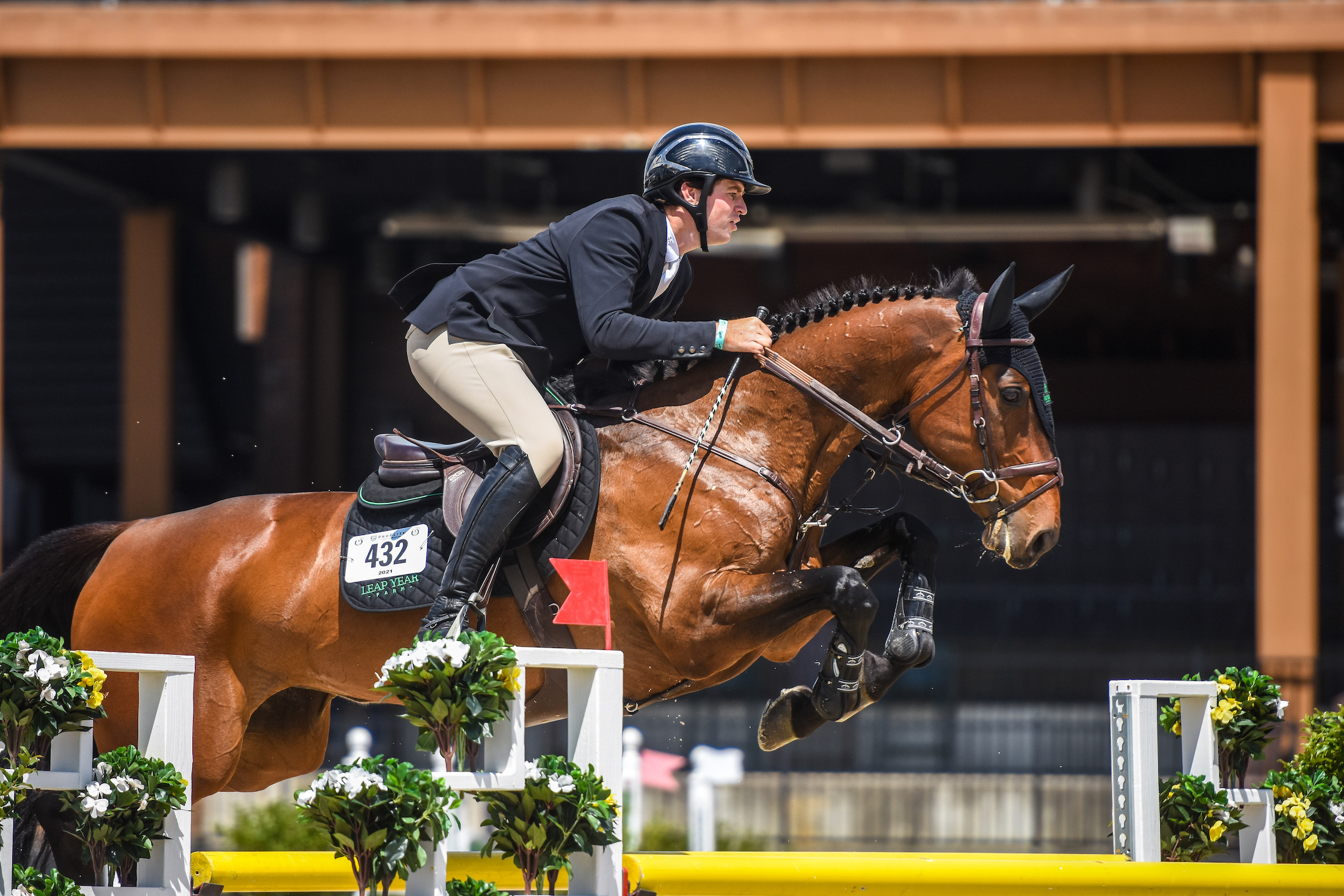 Land did get to watch O'Brien ride the jump-off course a few times, she noted, but had her own strategy in place for her shot at the win: "I got to watch David on three horses, so that was definitely an advantage. I knew the strides I wanted to do everywhere. My strategy was to get in a smooth and forward pace, stay there and make my turns as tight as possible," she recapped.
"We had a pretty quiet winter," Land shared of her return to competition after an injury. "I ended up only showing about four weeks this winter, but Grumbles was just easing back into it because my horses had hardly shown since I broke my arm in August. This is actually my first show back here [at TIEC] since then! I love being here. The family atmosphere is the best."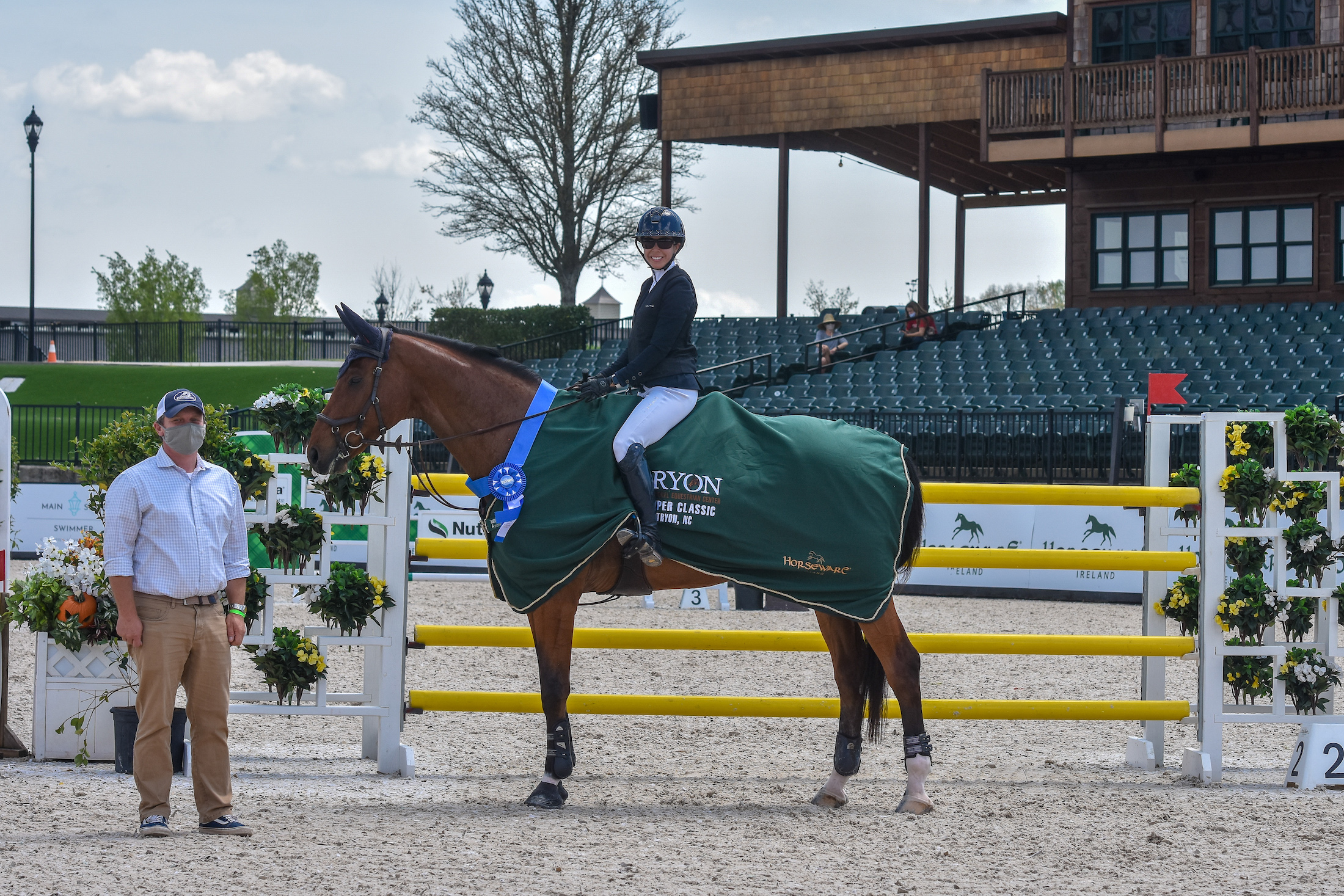 A frequent face in Tryon Stadium, Land plans to enjoy her comeback at all her favorite places, including TIEC, after battling nerve damage in her hand as part of her recovery. "I actually didn't have my hand fully functioning until about February. Luckily, I know my horses well and have had them a long time, so they've been right there for me," Land concluded. "I'm going to come back here for a few weeks in May and then will probably come back in July. I'm so excited to be back here. This is my favorite show! It's so nice to finally be back with my Tryon family."
Morgan Ward and Colourful RW Claim $5,000 Horseware Ireland Welcome Stake Win
On Friday, Morgan Ward (Milford, NJ) and Colourful RW, the 2011 Holsteiner gelding (Carrico x Zypria II) owned by Morlynn Farm, raced to a win in the $5,000 Horseware Ireland Welcome Stake in Tryon Stadium, stopping the timers in 33.614. Second place went Taylor Land (Atlanta, GA) and Get Go, the 2012 Hanoverian gelding (Grey Top x Wantana) owned by Pinetree Farms Inc., dropping one rail in a time of 33.728. Allen Nabors, Jr. (Ocala, FL), piloting Bon Chatsworth Pierre, the 2011 Zangersheide gelding (Revaou de la Bergerie x Little Star Z) owned in partnership with Jessie Grabowski, scored third place on a time of 34.028 with one rail to the floor.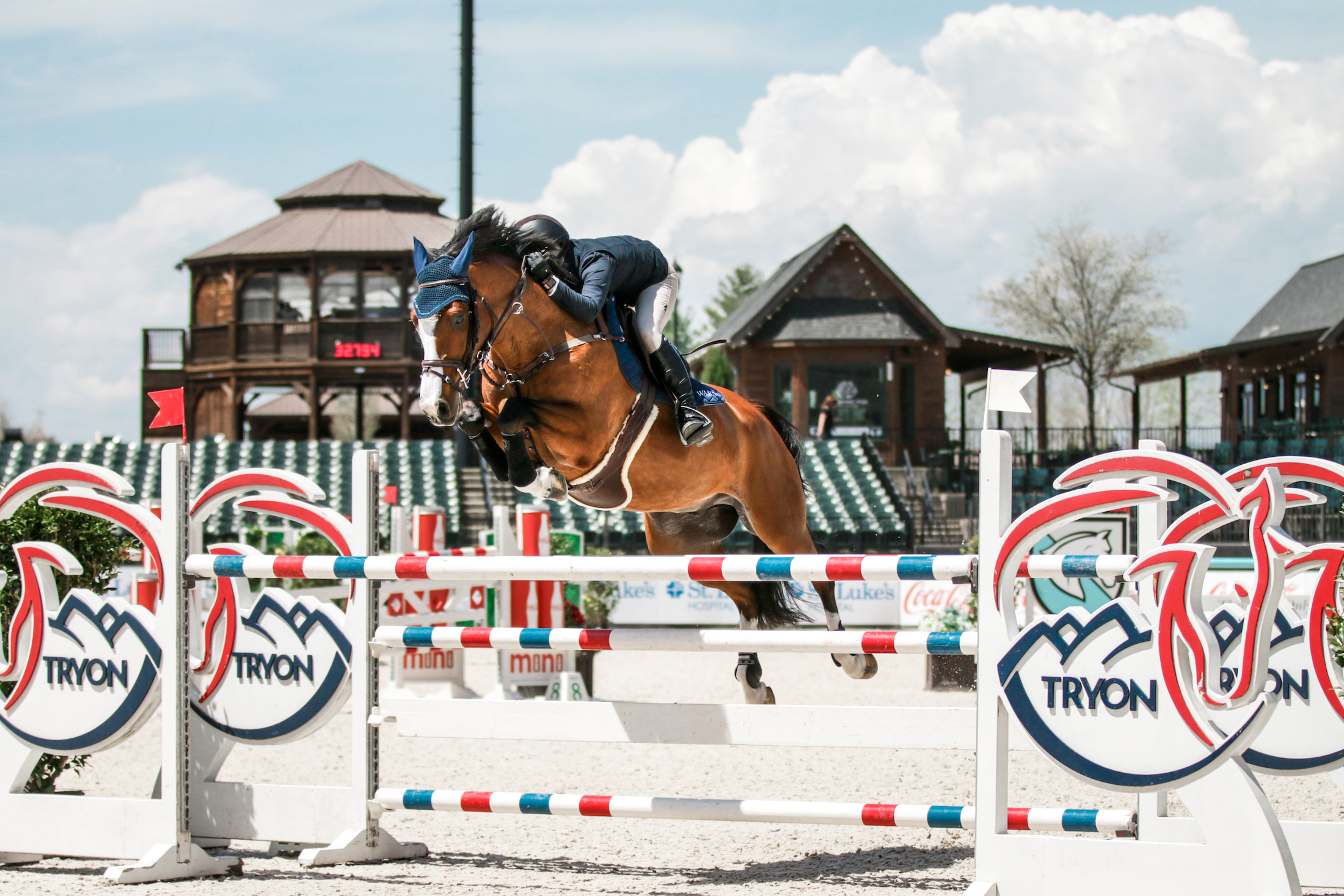 Ward said she appreciated the nice, flowing course set by Keith Bollotte (Hendersonville, NC), preferring to compete in Tryon Stadium when given the choice, she shared. "The courses rode really well. It was nice and flowing. My strategy in the jump-off was to go as fast and tight as I could, to challenge myself. I'm a bit of a slower rider. He's such a good boy!"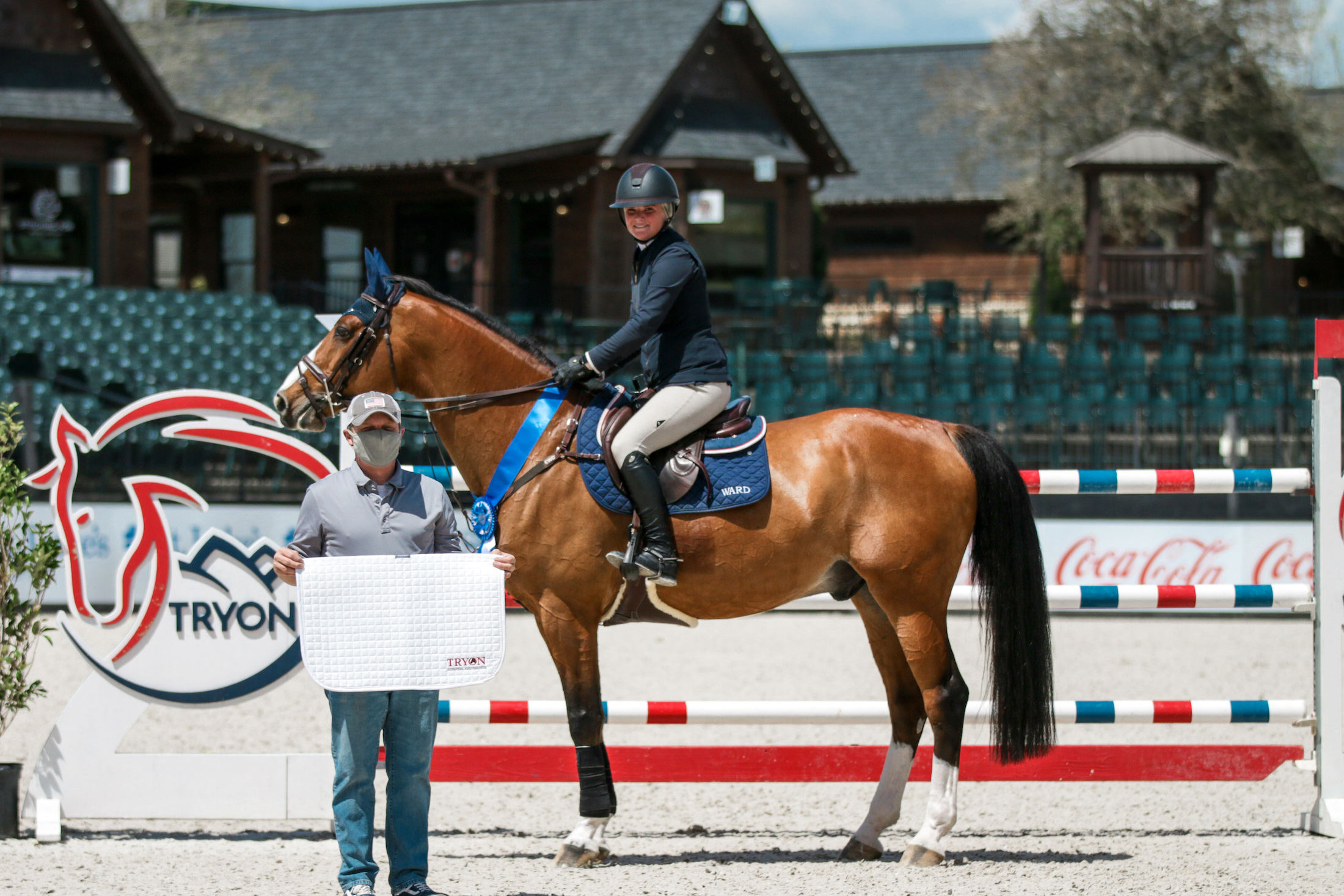 Ward and Colourful RW have been paired together since September of 2020 and are continuing to build their partnership in Grand Prix competition, making them a duo to watch throughout the season after their success at TIEC thus far.
To view all division results from Tryon Welcome 3, click here.
For full results from the $15,000 Sunday Jumper Classic, click here.
For full results from the $5,000 Horseware Ireland Welcome Stake, click here.