By Sarah Madden for TIEC
Mill Spring, NC – June 3, 2021 – Kent Farrington (USA) and Orafina scored a win in the $37,000 Horseware Ireland Welcome Stake CSI 3* at Tryon International Equestrian Center & Resort (TIEC) at the start of Tryon Spring 5 competition, stopping the jump-off timers at 36.926 for the win. In reserve, Lillie Keenan (USA) and Fasther, the 2010 Dutch Warmblood gelding (Vigo D Arsouilles STX x Farmer) owned by Chansonette Farm LLC, cleared the short course in 37.994 seconds, while Erynn Ballard (CAN) and Gakhir, the 2011 Dutch Warmblood gelding (Spartacus x Indorado) owned in partnership by Esperanza Imports, LLC and Ilan Ferder, scored the yellow rosette with a time of 38.888 over the jump-off track set by Anthony D'Ambrosio (USA).
After 59 entries challenged the first round of the competition, seven pairs were invited to test the jump-off track. Farrington and his own 2012 Dutch Warmblood mare (For Fashion x Canturo) have been partnered for less than a year, and have been starting small, he reported: "We started very small, and she'd only shown up to 1.35m. She's come on strong in the last eight or nine months, and she has a lot of potential," he said. "She's unbelievably careful, so we'll have to determine how big she wants to jump, but whatever level she does I think she's going to be very competitive."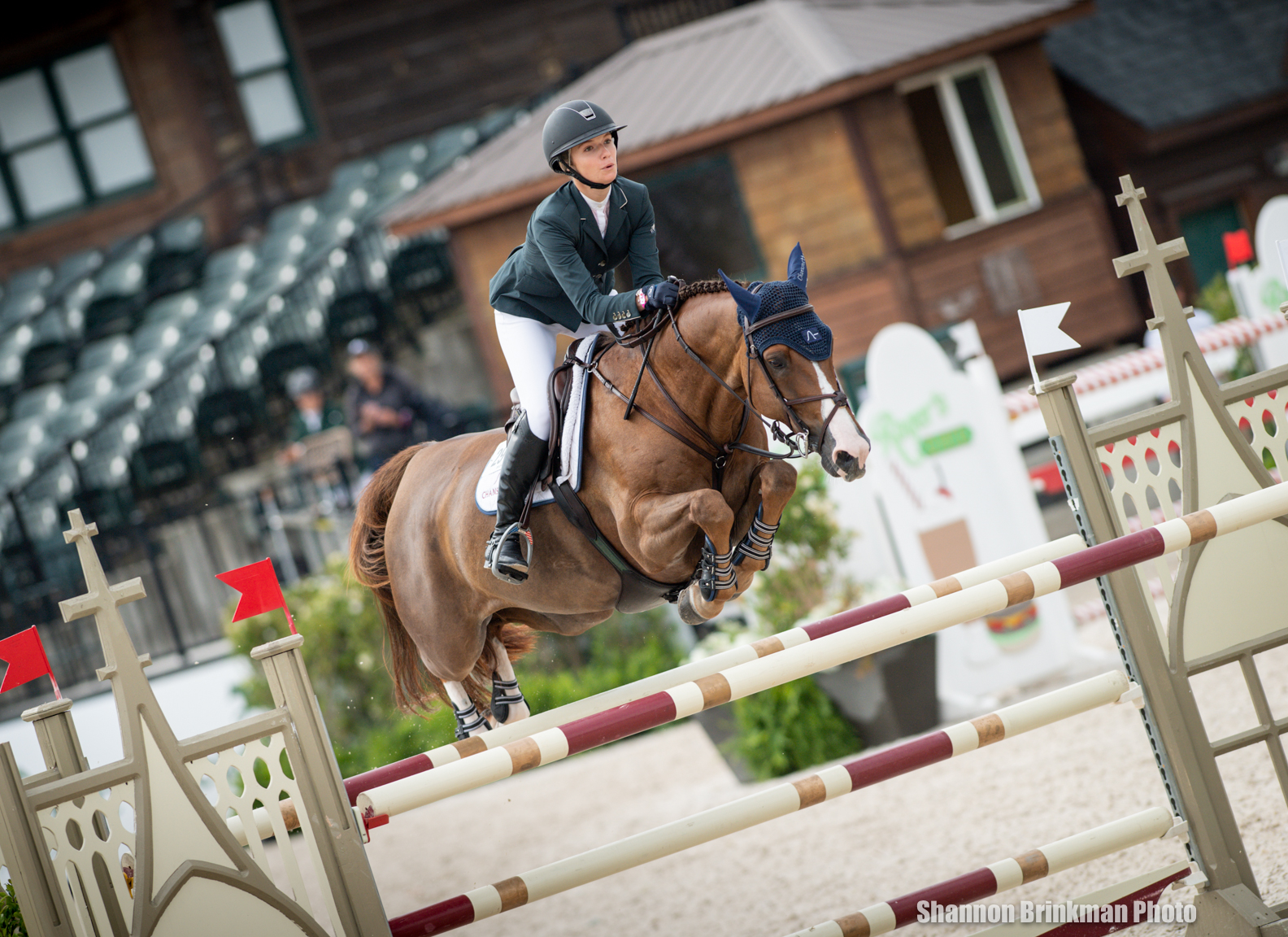 With several smooth rounds produced in the jump-off contest, Farrington chose to ride the course in a way that would help her grow as an athlete, he shared about his jump-off strategy. "She has a very big stride, and I've been working on her turns and her rollbacks. I thought she did that very well today. It's been a struggle for her in the past to rollback right, [quickly] to a vertical, which was jumps two to three in this jump-off. She's coming on strong, so I'm very happy with her progress."
Farrington was competing in Rome, Italy last week with his top horses Creedance and Gazelle, both of whom have won at TIEC numerous times, and flew back to TIEC to compete this week before jetting back to Europe. Farrington chose this week to continue developing his horses at the CSI 3* level and noted that this week's competition is ideal for building and growing the sport: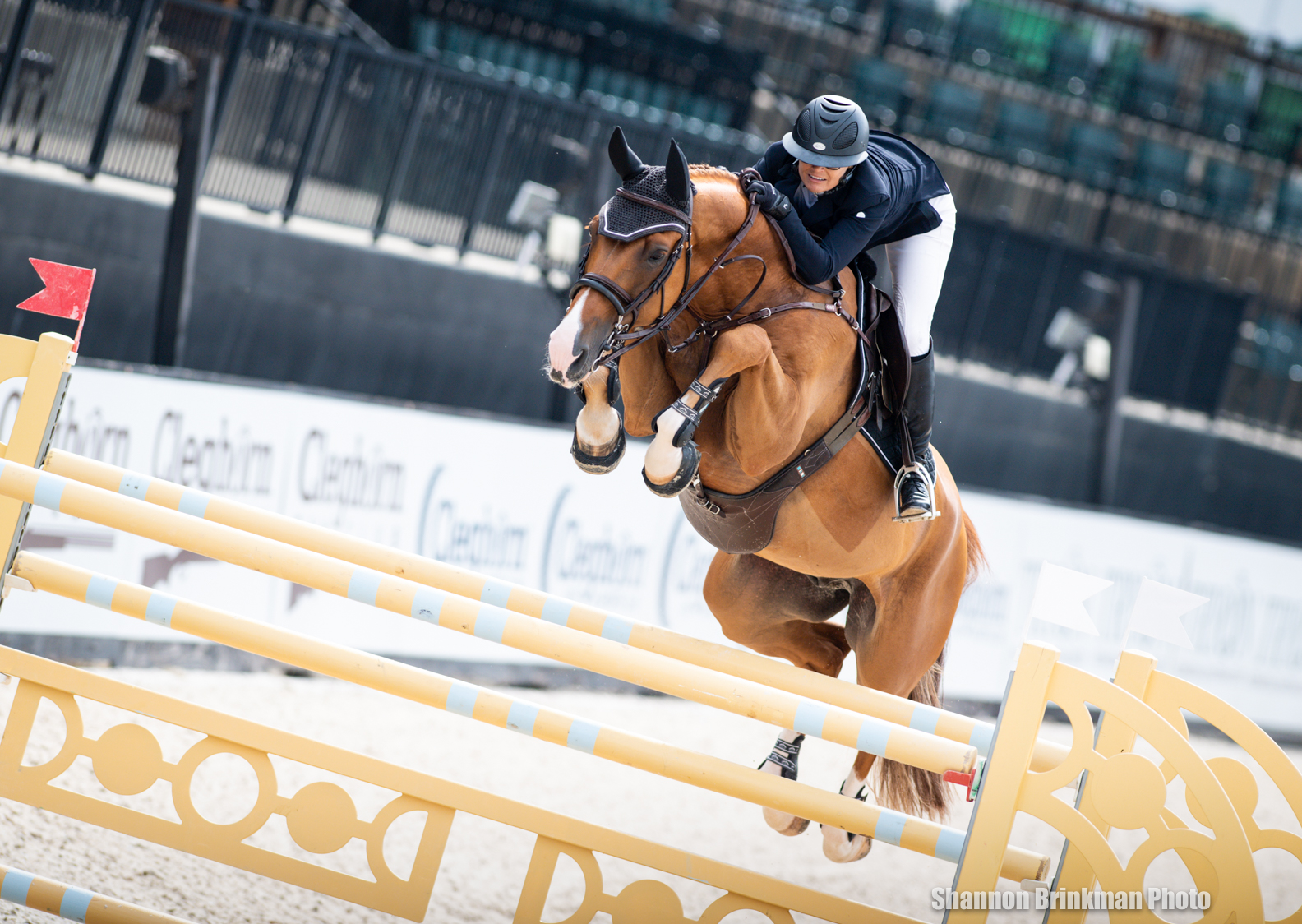 "This is how the courses should be built, and I'm not saying that just because it went well for me," Farrington detailed. "There weren't very many clear out of a lot of starters, and I think that's how you raise the level of the sport. It's a 3* show, so I think that having about 10% of the class clear in a qualifier, because it was built to spec with technical lines and short time allowed, helps raise the level of the horses and raise the level of riding. I think it's a great thing for the sport in America."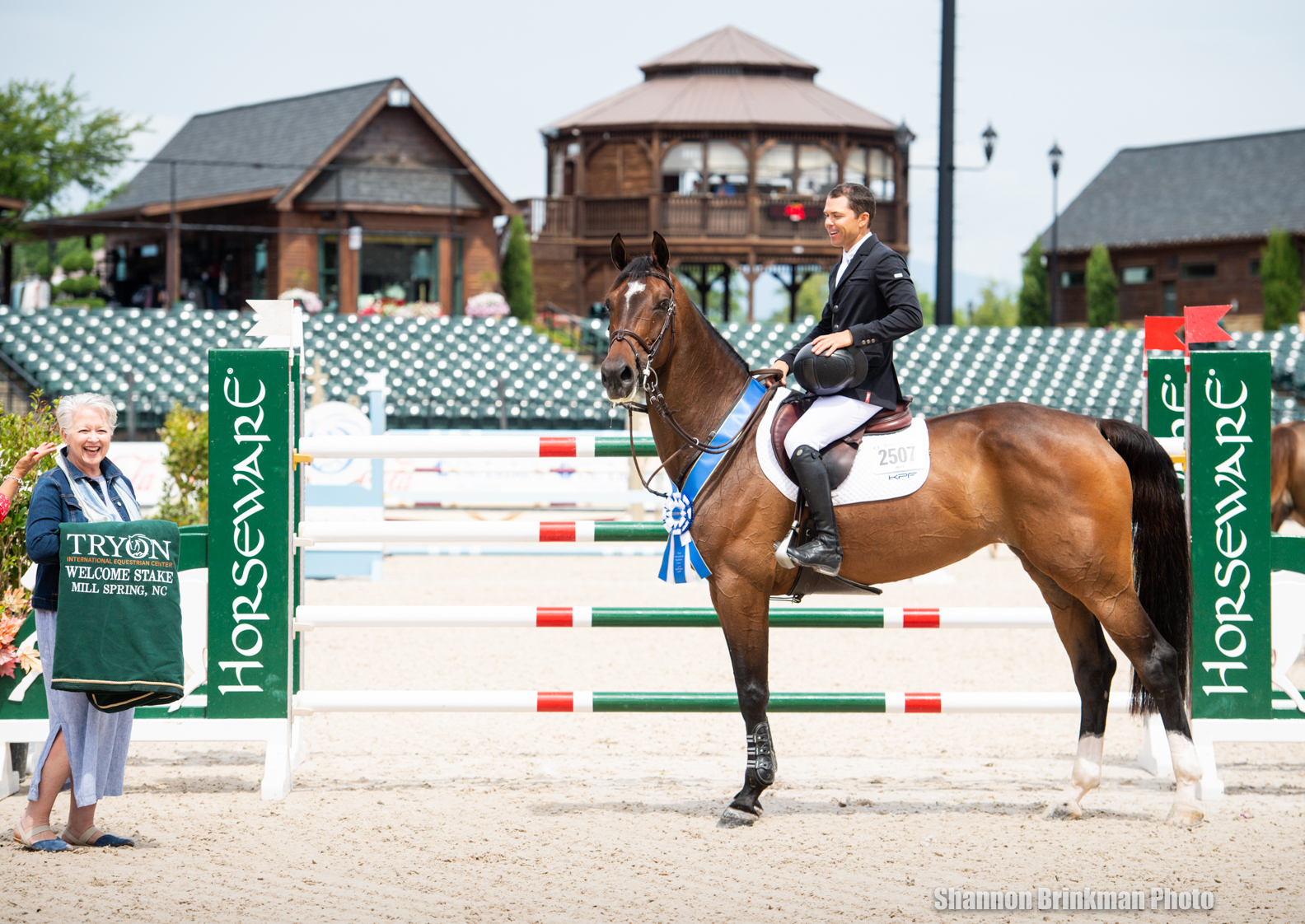 Choosing TIEC as his destination for a one-week stint in the United States, Farrington concluded that the venue is "great for horses. The footing is very good since they [re-engineered the footing in Tryon Stadium], which makes me happy to bring my quality horses here to develop them. So, I think it's a great way to bring up horses."
For full results from the $37,000 Horseware Ireland Welcome Stake CSI 3*, click here.