Edited Press Release
Amateur hunter riders took to the Rost Arena to decide which of the 12 combinations would receive the tricolor honors in the Adult Amateur Hunter Section A division, sponsored by IDA Development. After earning two first places, one second, one third, and one fifth, young amateur Claire Stevenson proved to be the winner aboard Geronimo.  
"This is my first time getting champion during the circuit in the hunter ring, so I am really thrilled," stated Stevenson. "I definitely feel like I've been playing the bridesmaid and never the bride for a bit of time, and it's a great feeling to have this win today."
The Southampton, NY, native has been in the driver's seat on Brendan Williams' 11-year-old Warmblood gelding for several months and says she is grateful for the ride as she becomes more acquainted with the hunter ring.
"Geronimo is just such a great hunter because he really looks for the fences, and he loves to perform for the audience," continued Stevenson. "I am so grateful for my relationship with my trainers Geoffrey Hesslink and Brendan Williams; we are really like a family here, and it makes it so much more fun to get to do this with them."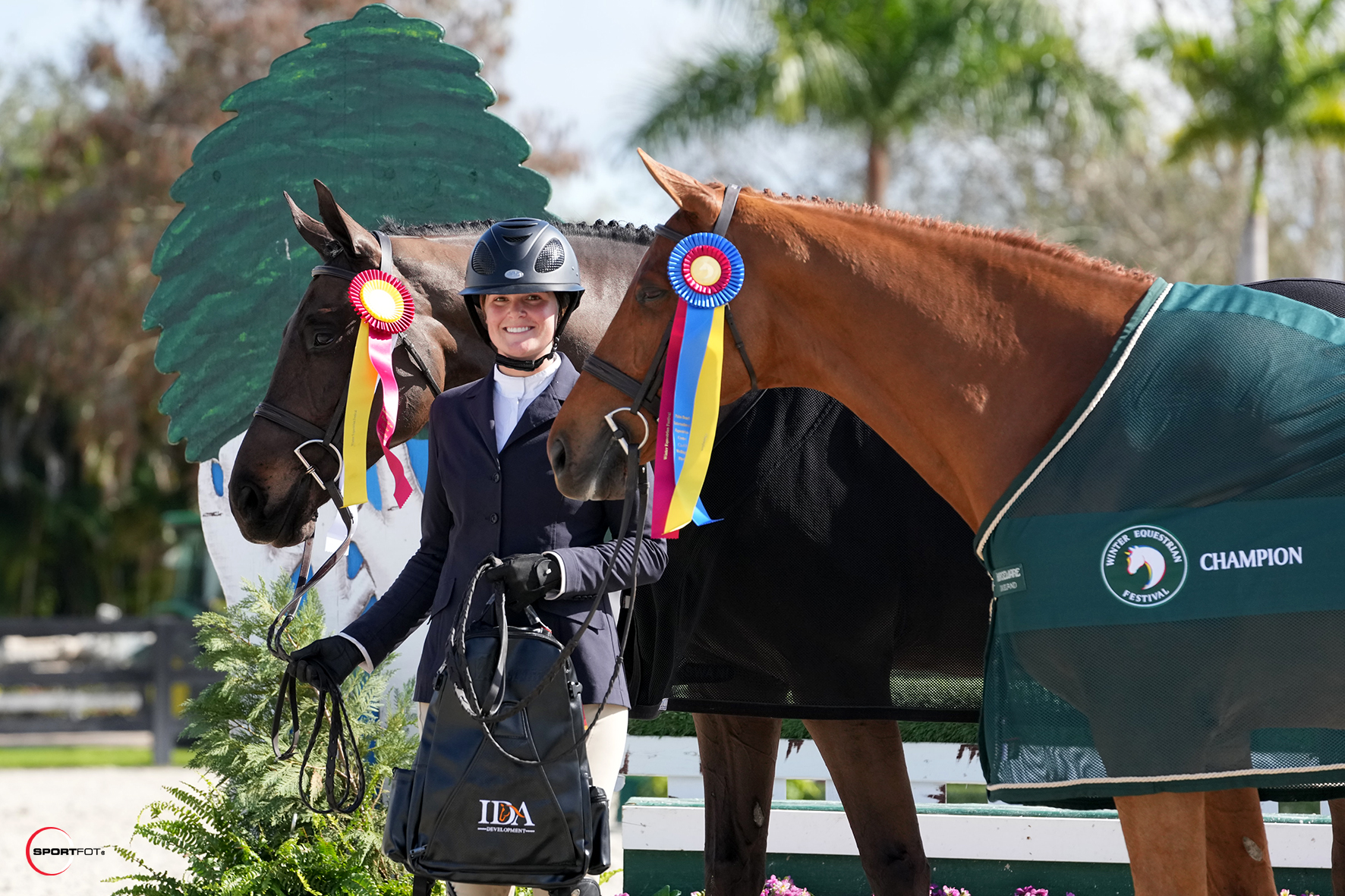 Stevenson not only put forth her first championship performance, but also managed to secure the division's reserve champion title with Jillian Nicholls' 11-year-old Westphalian gelding  Blackilino II. The duo racked up results of two firsts, a third, a fourth, and a sixth place to rise into the second-best spot in the division.