Edited Press Release
Wilmington, OH – A warm spring breeze filled the open doors of the Sanctuary Arena as week XII Winter Classic feature classes capped off with a field of eleven competing in the $30,000 WEC Grand Prix. The course designed by Bobby Murphy of Lexington, Kentucky featured 15 technical jumping efforts and an 82-second time allowed, which proved difficult for many. Just three pairs went clear in round one, all of whom later went double clear in the jump-off. 
All three jump-off entries gave it their best, but time proved to be the ultimate determining factor as the top two placings were just fractions of a second apart. Brian Shook and Oakvale Ventures LLC's Cinna HP (Couleur Rubin x Coco Chanel Z) claimed the top prize, winning the class by 0.2-seconds.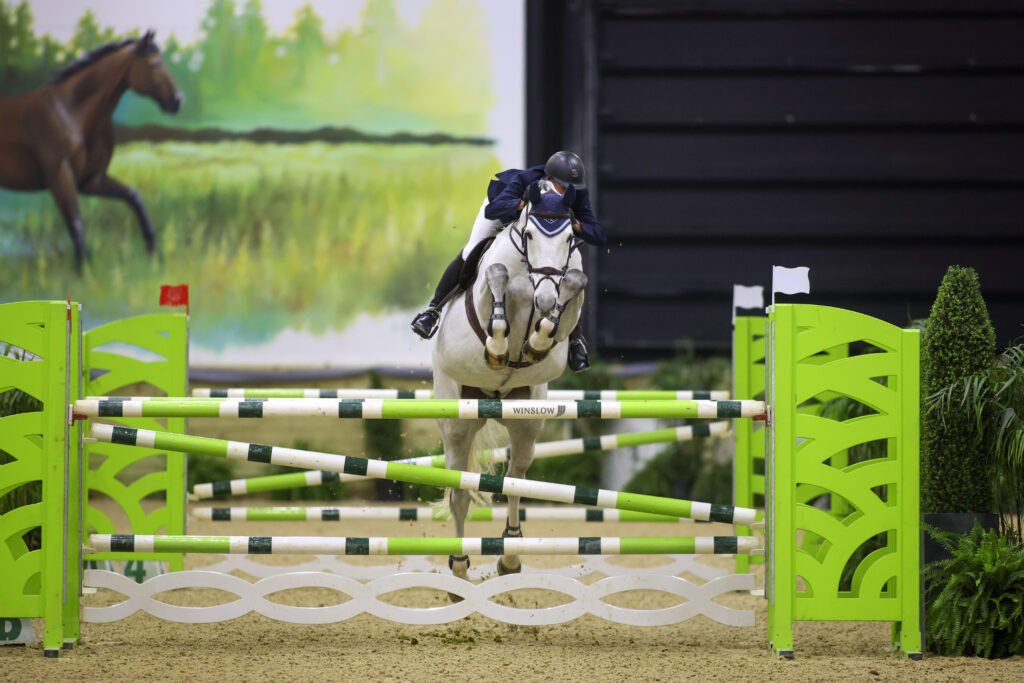 "Cinna HP is a horse that I bred and raised. I've had him from the very beginning!" Shook proudly exclaimed. "Because we have been together for so long, we have formed a nice partnership. That bond really transfers into the show ring."
Riding out of Hunterpointe Farm in Holly, Michigan, Shook and the 10-year-old gray Warmblood gelding navigated the technical course with skill to earn clear times of 76.779 seconds and 39.666, ultimately topping the leaderboard.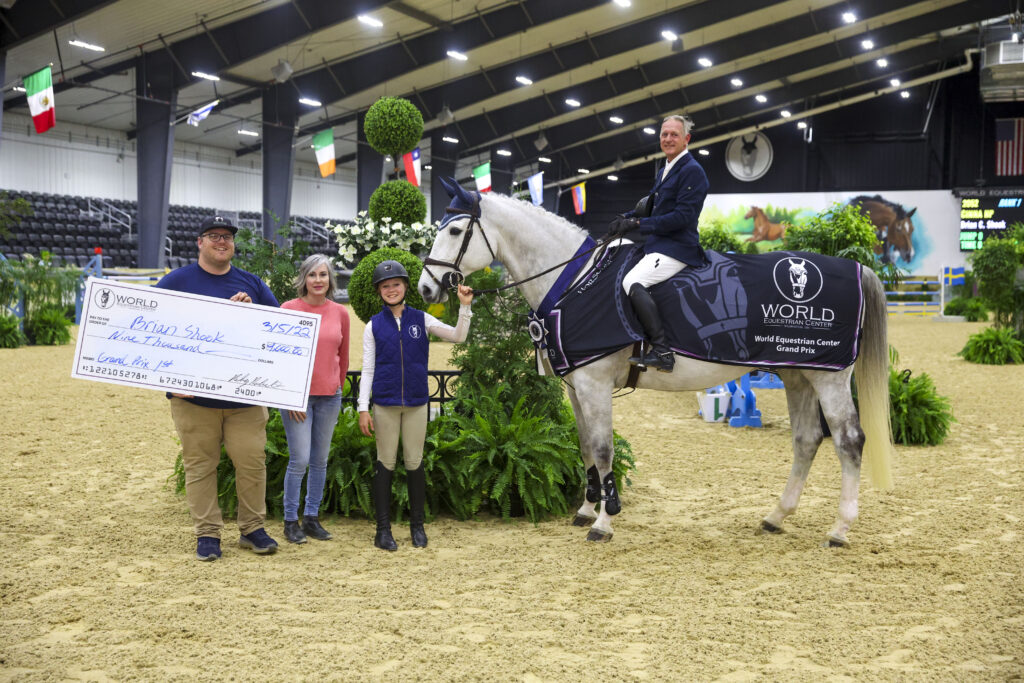 "His specialty is his huge stride! This was only his second Grand Prix that we have ridden in," Shook added. "He is still learning, but he has a big jump and is continuing to learn how to ride the bigger tracks. I am really pleased with his great attitude and the try that he gives me every day."
$30,000 WEC Wilmington Grand Prix Results:
Cinna HP, Brian Shook: 0 | 0 | 39.666
Cornet S Lady, Chloe Parker: 0 | 0 | 39.870
Tinka's Soldier, Chloe Parker: 0 | 0 | 39.870
Jackson VDL, Megan Bash: 4 | 72.425
Kinsella, Charlotte Clark: 4 | 73.216
Light Show, Lani Hutchison: 4 | 77.195
Esra, Paul Halpern: 4 | 77.282
Caiman Des Sequoias, Nicole Loochtan: 8 | 75.628
Fortysix & 2, Lyriss Jaeger: 8 | 80.164
Isla La Palma, Devin M. Milan: 10 | 87.764